About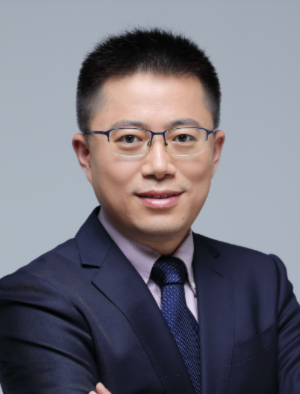 QIN Hu
VP, Chief Representative China
Work
Areas of expertise:
Climate and energy policy, environmental enforcement, emission trading and carbon market, green supply chain, green finance, ecosystems.
Description
Dr. Qin Hu draws on nearly twenty years of research, policy advocacy, and management experience within EDF's China program to advance environmental progress in China and around the globe. As Chief Representative, Qin Hu leads the development and execution of EDF's China program strategy. He has actively participated in policy research, capacity building and international exchanges in the field of environmental legislation and enforcement, emission trading, air pollution and methane reduction, energy transition, and climate innovation. He has authored or co-authored more than 20 research papers.
Over the years, Qin Hu manages EDF's relationship with the China Council on International Cooperation for Environment and Development (CCICED), a critical advisory platform to top leadership in the China State Council. He also led EDF's partnership with Tsinghua University to establish the China Energy Modeling Forum (CEMF), which gathers prestigious experts and top modeling teams in China to build robust science and transparency for policy making in the areas of climate, energy and environment.
At the beginning of his career at EDF, Qin Hu founded a training program to build China's environmental enforcement capacity that has since become one of the largest online training platforms for environmental enforcement officers in China. His research on reforming and increasing monetary penalties for environmental noncompliance was adopted into law. He also led the cooperation with the International Network for Environmental Compliance and Enforcement (INECE) in China.
Qin Hu now serves as a member of the Beautiful China Forum 100 and a member of the Eco-environmental Industry and Academy Consortium of the China Association for Science and Technology.
Zhang, Jianyu; Yan, Houfu;, Qin, Hu; "U.S. Environmental Enforcement Cases", China Environmental Science Press, 2013.
Zhang, Jianyu; Qin, Hu; "Environmental Law Enforcement in U.S.", "Environmental Monitoring (Second Edition)", China Environmental Science Press, 2008.
Zhang, Jianyu; Qin, Hu; "An Effective Way of Environmental Protection: Market Mechanism", "China's Environmental and Developmental Issues - Century Challenges and Strategic Choice" Chapter 9, China Environmental Science Press, 2007.