About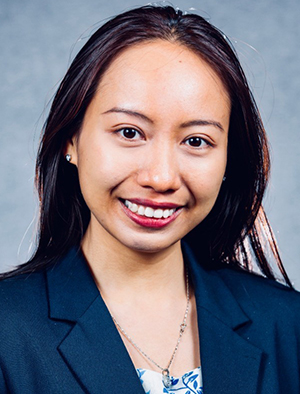 Mai Lan Hoang
Climate-Smart Agriculture Research Analyst
Work
Areas of expertise:
Data analysis, data visualization, data-driven communication, agriculture supply chain sustainability, corporate sustainability, forest-risk commodities
Description
Mai Lan analyzes data to provide insights on the financial impact of conservation agriculture, which helps various actors in the agriculture supply chain make more informed decisions about adopting conservation practices.
Mai Lan has a background in finance and data analytics. She's passionate about solving climate issues using data-driven approaches. Prior to joining EDF's Climate-Smart Agriculture team, she worked as a consultant, serving clients across the public, private, and non-profit sectors, and subsequently as an engagement manager at the World Wide Fund for Nature. In this previous role, she led multiple projects to help companies assess their supply chain sustainability and identify opportunities to improve their performance.
Education
Bachelor of Business Administration, Finance, National University of Singapore
Master of Science, Business Analytics, University of Washington