About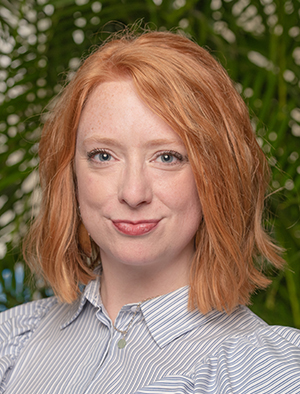 Liz Russell
State Director, Louisiana
Work
Areas of expertise:
Louisiana climate policy, industrial decarbonization, environmental justice, adaptation, land use planning and electoral action
Description
Liz leads the development and implementation of political and advocacy strategies that move to stabilize the global climate, build defenses against extreme weather, and reduce exposure to air pollution and toxic chemicals. Liz defines Louisiana-based political and policy objectives and works with partners to design and implement strategies for effective state and federal policy engagement to improve outcomes for Louisianans.
Liz has held a range of positions in the non-profit and private sectors. Notably, Liz bolstered and directed Louisiana-based investment through a multi-million-dollar climate grantmaking portfolio with integrated programming across emissions mitigation, adaptation, economic opportunity, and environmental justice work. Her previous experience in coastal planning and architectural design enriched an explicit, nuanced understanding of the ways that disparities are solidified within the built environment, even as a changing climate heightens inequality. Liz has managed coalition work to advocate towards climate action in the state alongside a diverse array of allies, cultivated an inclusive planning process to prepare for increasing climate risk, and worked with community partners to catalyze local investments and policy change for holistic climate adaptation.
Education
MArch, Architectural Design, University College London, The Bartlett Faculty of the Built Environment
Bachelor of Architecture, Louisiana State University