About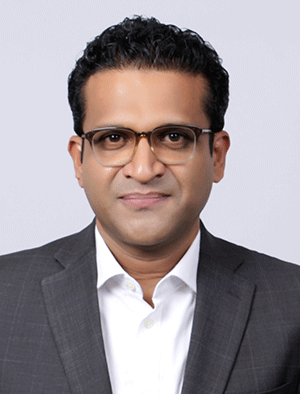 Hisham Mundol
Chief Advisor, India
Work
Areas of expertise:
Climate strategy, innovation, Indian pathway to shared and sustainable prosperity
Description
As Environmental Defense Fund's Chief Advisor in India, Hisham is responsible for the organization's strategy in the region which centers on playing a catalytic role in support of an Indian pathway to shared, sustainable prosperity. Hisham is a well-respected figure in the business world and has over 25 years of experience working in various industries including consumer goods, manufacturing, media and technology.
Hisham started his career in the private sector, working in sales, marketing, and consulting with Unilever, WorldTel, Accenture and Infosys. His switch to the development sector began with the Government of India's National AIDS Control Program, where he headed the national condoms program. He also set up Wikimedia Foundation's operations in India, to drive free knowledge through projects like Wikipedia in South Asia. Most recently, he led the work of Children's Investment Fund Foundation in India across health, nutrition, adolescence, education, girls & women's rights and livelihoods, child protection and climate change. Hisham is an Economics graduate from Aligarh Muslim University and has a management degree from Jamnalal Bajaj Institute of Management Studies.