About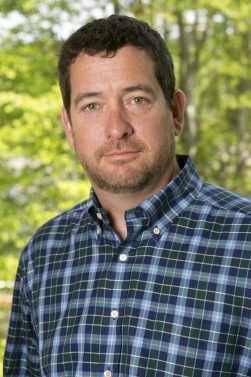 Dan Kaiser
Director of Agriculture Innovation, Climate-Smart Agriculture
Work
Areas of expertise:
Agriculture technology, ecosystem service markets, biodiversity, Integrated Pest Management (IPM), agriculture sustainability.
Description
Dan is creating EDF's strategy to promote the development and adoption of technology and innovation that can reduce greenhouse gas emissions from agriculture and help farmers adapt to challenging climatic conditions. As a member of EDF's agriculture methane team, he is identifying strategies to overcome structural challenges to bringing safe and effective solutions to market to mitigate enteric methane from livestock. Dan is also the EDF representative on the California Sustainable Pest Management Working Group, which is developing a road map for the state to achieve sustainable pest management by 2050.
Dan has spent his career working on issues related to sustainability and agriculture. He spent four years at the Environmental Protection Agency working on nutrient issues related to the Mississippi River and the Chesapeake Bay, as well as supply chain sustainability programs for the agribusiness sector. At Water Stewardship Inc., Dan worked directly with farmers to develop continuous improvement plans related to nutrient management with a goal of meeting the pollution targets to restore the Chesapeake Bay. He has experience working with water quality trading markets in Maryland and spent a year farming and studying organic agriculture in Hawke's Bay, New Zealand.
Education
Masters in Environmental Management, Nicholas School for the Environment, Duke University, 2003
Certificate of Organic Agriculture, Taruna College, New Zealand, 2012