About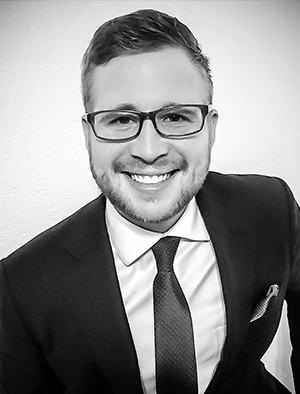 Ben Bryce
Senior Manager, State Affairs Southwest Region
Work
Areas of expertise:
Environmental legislative, regulatory affairs and policy
Description
Ben is a member of EDF's State Affairs team in the Southwest, focusing on environmental issues in Arizona, Nevada, and New Mexico.
Ben is a born and bred Southwesterner with over a century of family history in the region. He is a direct descendent of the man for whom Bryce Canyon National Park was named and feels a deep love for the Southwest's deserts, forests, rivers, and streams. With that love comes a profound sense of obligation to this land and its peoples.
After an internship with EDF and graduating law school, Ben left to work on Arizona environmental issues at the Arizona Department of Environmental Quality and then as a Staff Attorney and Policy Advisor to the Arizona House Democratic Caucus. He worked on subjects touching everything from energy policy to wildfire, including key roles in efforts like the new Arizona program to protect waters removed from Clean Water Act jurisdiction and the restructuring of the Arizona Water Infrastructure Finance Authority.
Education
JD, Sandra Day O'Connor College of Law, Arizona State University; Certification in Law, Science, and Innovation in Environmental Law and Sustainability, Sustainability Law Student Research Fellow; Law and Sustainability Scholar  
BIS., Interdisciplinary Studies, Arizona State University; Emphasis in Political Science and History, summa cum laude