EDF took heat when we started collaborating with Walmart in 2005.
The world's largest retailer had its critics, and still does. But we shared a critical goal that shapes our relationship to this day – to drive sustainability globally, across industries.
Now the products you buy are friendlier to the environment and safer for you. And there's much more to come.
Our science meets Walmart's scale
When Walmart set sustainability goals in 2005, we saw opportunity – drawing from our deep history working with business partners (from whom we never take money).
We brought our expertise in science and economics to Walmart, and the company brought its size, influence and openness to innovate.
Together, we set out to reduce not only Walmart's impact on the environment, but the environmental effects of Walmart's suppliers and distributors.
Using science to set goals, track progress and deliver results we could measure, we focused on making the supply chain cleaner, more efficient and more profitable.
Transforming the supply chain
We discovered that a whopping 90 percent of Walmart's greenhouse gas emissions were coming from its enormous supply chain – from farming to processing to distribution.
EDF helped Walmart realize that by taking simple steps, such as encouraging suppliers to make efficient use of raw materials, it could drive change on a grand scale.
With EDF's help, Walmart is achieving significant reductions in toxic chemical use and greenhouse gas emissions.

Elizabeth Sturcken,

Managing Director, EDF+Business
For example, we advised farmers on how to more efficiently use nitrogen-based fertilizer (which emits massive greenhouse gasses when used in excess), save money and gain better crop yields.
By the end of 2015, we surpassed by 30 percent our goal to reduce 20 million metric tons of Walmart's supply chain emissions. It's as if we took nearly 6 million cars off the road.
Cutting a gigaton of emissions
Today, with our guidance, Walmart is committed to removing a gigaton of emissions – one billion tons – from its global supply chain by 2030.
That's equivalent to what Germany emits in a year. It's like taking 211 million cars off the road. And it's an industry game-changer.
Spurring a shift across industries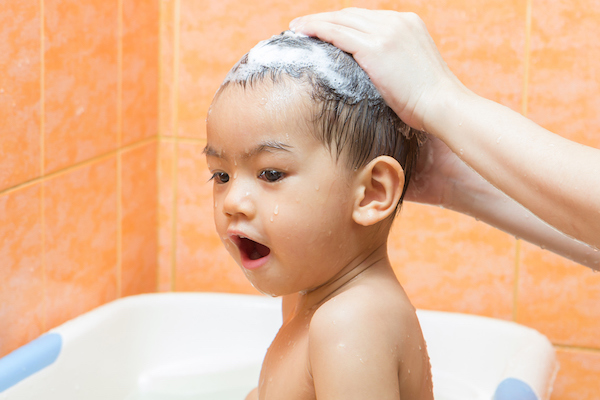 Our work with the world's biggest retailer has helped influence hundreds of companies and suppliers, affecting hundreds of thousands of retail products.
One critical example involves a first-of-its-kind chemicals policy we helped Walmart create.
The policy led to the phasing-out of 10 chemicals of concern in more than 10,000 products sold by Walmart and to similar pledges from major manufacturers, such as Johnson & Johnson and Colgate-Palmolive.
Likewise, multiple influential companies, including Campbell's and Coca-Cola, committed to using fertilizer more efficiently, seeing Walmart's success with EDF.
As we continue to push the boundaries, we're fueling a growing trend toward sustainability as a smart business strategy.
Act when it matters most
Every day more than 60 people sign up for news and alerts, to find out when their support helps most. Will you join them? (Read our privacy policy.)
Donate to support this work