Op-ed:
COVID-19 — airline bailout must also help our kids avoid the next climate crisis
Annie Petsonk, EDF's international counsel, says we need to help those in need today, while protecting future generations from greater harm.

⋮ The Hill, March 21, 2020
Article:
How to nurture your small piece of the Earth, without harming the rest of it
Eileen McLellan, an EDF scientist, says home gardeners can have significant environmental benefits by removing part of their lawns.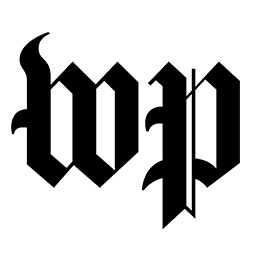 ⋮ The Washington Post, March 18, 2020
Article:
Report — Utilities are less likely to replace lead pipes in low-income communities of color
Tom Neltner, a chemical safety expert at EDF, says programs primarily benefiting those with money yield environmental justice problems.
⋮ Grist, March 12, 2020
Science and innovation
Blog: Fourth Wave of Environmental Innovation »

Join our conversation on the blogging site Medium, where we reveal the people and innovations driving environmental progress.

Blog: EDF Voices science and innovation »

Get the latest from our experts about how science and innovation are helping to tackle critical environmental challenges.

Reports: Scientific research »

Read reports from our scientists related to the climate, our health, ecosystems and the oceans, including peer-reviewed research.
See more from our experts
---
Politics and policy
Blog: Climate 411 »

Check out our authoritative commentary on the science, law and economics of global climate change and clean air.

Blog: EDF Health »

Hear from our science, health and business specialists, as they discuss how chemical policy affects our health.

Blog: EDF Voices »

Browse our flagship blog, which features policy insight from our experts across environmental issues.
See more from our experts
---
Business and partnerships
Podcast: Business of Sustainability »

Hear how today's corporate leaders are tackling sustainability challenges across industries.

Blog: Energy Exchange »

Get our experts' thoughts on how to accelerate the transition to a clean, low-carbon energy economy.

Blog: Growing Returns »

See how we can meet growing demands for food, water and shelter in ways that allow people and nature to prosper.
See more from our experts
---
Latest news and commentary
EDF Voices blog
Press releases
Documents
Letter signed by EDF and 38 other organizations to state and federal lawmakers in New York and New Jersey with recommendations for improving&nbsp;the US Army Corps of Engineers New York New Jersey Harbors and<br /> Tributaries Study (NYNJHATS).