Commentary:
Trump's war on science is hobbling the U.S. in the global innovation race
Fred Krupp, EDF's president, says if the U.S. drops out of the innovation race, we'll turn our backs on our most critical challenge: climate change.

⋮ Forbes, Sept. 5, 2019
Op-ed:
What do fires in the Amazon have to do with California?
Stephan Schwartzman, a tropical forest policy expert at EDF, says leaders have the power to change the outcome of this unfolding disaster.

⋮ Sacramento Bee, Aug. 30, 2019
Article:
Trump administration to relax restrictions on methane, a powerful greenhouse gas
Ben Ratner, an energy innovation expert at EDF, says that rolling back the regulations could reward bad actors in the industry.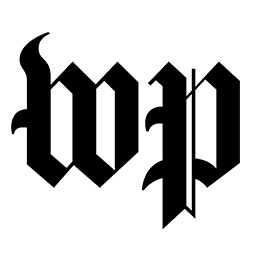 ⋮ The Washington Post, Aug. 29, 2019
Science and innovation
Blog: Fourth Wave of Environmental Innovation »

Join our conversation on the blogging site Medium, where we reveal the people and innovations driving environmental progress.

Blog: EDF Voices science and innovation »

Get the latest from our experts about how science and innovation are helping to tackle critical environmental challenges.

Reports: Scientific research »

Read reports from our scientists related to the climate, our health, ecosystems and the oceans, including peer-reviewed research.
See more from our experts
---
Politics and policy
Blog: Climate 411 »

Check out our authoritative commentary on the science, law and economics of global climate change and clean air.

Blog: EDF Health »

Hear from our science, health and business specialists, as they discuss how chemical policy affects our health.

Blog: EDF Voices »

Browse our flagship blog, which features policy insight from our experts across environmental issues.
See more from our experts
---
Business and partnerships
Podcast: Business of Sustainability »

Hear how today's corporate leaders are tackling sustainability challenges across industries.

Blog: Energy Exchange »

Get our experts' thoughts on how to accelerate the transition to a clean, low-carbon energy economy.

Blog: Growing Returns »

See how we can meet growing demands for food, water and shelter in ways that allow people and nature to prosper.
See more from our experts
---
Latest news and commentary
EDF Voices blog
Press releases
Documents
Type:

Information about EDF

EDF will be participating in a number of events during UN Climate week in New York City, September 21 - 26.

States that embrace innovative new ways to finance on-farm conservation can deliver multiple benefits to farmers, state residents, taxpayers and the environment.

El Estándar de Bosques Tropicales (EBT) de California ofrece garantías sólidas de salvaguardas a la protección de los derechos humanos y de los pueblos indígenas, así como a elementos importantes de ecosistemas naturales, considerando las buenas prácticas internacionales y que van más allá con requisitos adicionales de verificación por terceros.