Editorial:
Wake up, Republicans. Even corporations are calling for action on climate change
An editorial board says the president and Congress should listen to a new group of CEOs and nonprofits, including EDF, about climate policy.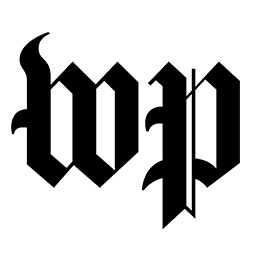 ⋮ The Washington Post, May 15, 2019
News feature:
Atmospheric methane levels are going up — and no one knows why
Steven Hamburg, EDF's chief scientist, discusses how data from a methane-monitoring satellite could play a part in slowing climate change.

⋮ WIRED, May 16, 2019
News article:
Houston ship channel reopens after crash polluted air and water
Elena Craft, an air toxics expert at EDF, says some local communities have experienced a series of serious benzene exposures.

⋮ Bloomberg, May 11, 2019
Science and innovation
Blog: Fourth Wave of Environmental Innovation »

Join our conversation on the blogging site Medium, where we reveal the people and innovations driving environmental progress.

Blog: EDF Voices science and innovation »

Get the latest from our experts about how science and innovation are helping to tackle critical environmental challenges.

Reports: Scientific research »

Read reports from our scientists related to the climate, our health, ecosystems and the oceans, including peer-reviewed research.
See more from our experts
---
Politics and policy
Blog: Climate 411 »

Check out our authoritative commentary on the science, law and economics of global climate change and clean air.

Blog: EDF Health »

Hear from our science, health and business specialists, as they discuss how chemical policy affects our health.

Blog: EDF Voices »

Browse our flagship blog, which features policy insight from our experts across environmental issues.
See more from our experts
---
Business and partnerships
Podcast: Business of Sustainability »

Hear how today's corporate leaders are tackling sustainability challenges across industries.

Blog: Energy Exchange »

Get our experts' thoughts on how to accelerate the transition to a clean, low-carbon energy economy.

Blog: Growing Returns »

See how we can meet growing demands for food, water and shelter in ways that allow people and nature to prosper.
See more from our experts
---
Latest news and commentary
EDF Voices blog
Press releases
Documents
A new report provides the most comprehensive dataset ever collected about on-farm nitrogen management practices in North Carolina to identify fertilizer solutions that increase operational resilience, and improve economic and environmental outcomes.

A regulatory framework that encourages innovation takes advantage of the fact that technology makes it faster and cheaper to understand the world, and creative methods using these new technologies can enable better detection, mitigation, and monitoring to reduce waste and protect the environment.

To cut greenhouse gas emissions and air pollution, California agencies, municipalities and some utilities are rethinking the role of natural gas within the state's energy system. This includes new policies and approaches to use more electric options in homes and businesses, and to reduce the use of natural gas in power plants. Succeeding in this endeavor will reduce reliance on the gas system, which could result in existing gas infrastructure becoming "stranded". This carries important financial and political implications that, if not managed effectively, could complicate the state's efforts to combat climate change. &nbsp;This framework provides guidance on how policymakers can address the transition away from gas.&nbsp;<br /> &nbsp;