Feature:
Paiute traditions inform water management practices in once-lush Owens Valley
Ann Hayden, a water policy expert at EDF, says there's a way to help people feel more passionate about protecting their water supplies.

⋮ PBS SoCal, Jan. 2, 2020
Article:
West Coast fishery rebounds in rare conservation 'home run'
Shems Jud, a fisheries expert at EDF, calls the recovery "the biggest environmental story that no one knows about."

⋮ Associated Press, Dec. 26, 2019
Article:
A blowout turned an Ohio natural gas well into a methane 'super-emitter'
Steven Hamburg, EDF's chief scientist, notes the opportunity for satellites to help see and quantify methane emissions no matter where they are.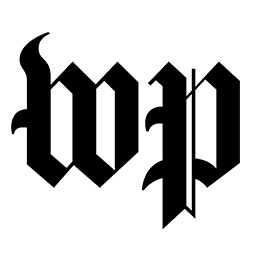 ⋮ The Washington Post, Dec. 16, 2019
Science and innovation
Blog: Fourth Wave of Environmental Innovation »

Join our conversation on the blogging site Medium, where we reveal the people and innovations driving environmental progress.

Blog: EDF Voices science and innovation »

Get the latest from our experts about how science and innovation are helping to tackle critical environmental challenges.

Reports: Scientific research »

Read reports from our scientists related to the climate, our health, ecosystems and the oceans, including peer-reviewed research.
See more from our experts
---
Politics and policy
Blog: Climate 411 »

Check out our authoritative commentary on the science, law and economics of global climate change and clean air.

Blog: EDF Health »

Hear from our science, health and business specialists, as they discuss how chemical policy affects our health.

Blog: EDF Voices »

Browse our flagship blog, which features policy insight from our experts across environmental issues.
See more from our experts
---
Business and partnerships
Podcast: Business of Sustainability »

Hear how today's corporate leaders are tackling sustainability challenges across industries.

Blog: Energy Exchange »

Get our experts' thoughts on how to accelerate the transition to a clean, low-carbon energy economy.

Blog: Growing Returns »

See how we can meet growing demands for food, water and shelter in ways that allow people and nature to prosper.
See more from our experts
---
Latest news and commentary
EDF Voices blog
Press releases
Documents
Restoring natural infrastructure offers much promise as a means to reduce both flood hazard and exposure to complement and supplement other flood damage reduction strategies. Interest increased in flood risk reduction methods using natural and naturebased features, in part, because of increased recognition that such could provide both flood risk reduction and other benefits, such as water quality uplift, community recreational space, and fish and wildlife habitat. Recent flood disasters and the rising costs of disaster response and recovery have triggered policy shifts toward economically efficient investments that enhance greater community resilience. While natural infrastructure is becoming more widely recognized as a tactic for building community and ecological resilience to erosion and flooding, it remains underutilized. Actions to aid consideration of natural infrastructure and scale up its use are presented.

Automatic cancellation, overall mitigation in global emissions, and Article 6 of the Paris Agreement: an economic analysis.

Fisheries are critically important for nutrition, food security and livelihoods of people around the world. With climate change expected to alter fisheries worldwide, building climate-resilient fisheries is key—read about five pathways governments and stakeholders can take so fisheries can thrive and continue to provide needed resources.