EDF Launches SmartPass Initiative to Help Manage Ocean Fishing
Smart cameras and AI can help ensure sustainable fisheries, ease burden of data collection
February 18, 2021
Tad Segal, (202) 572-3549
(WASHINGTON – Feb. 18, 2021) Environmental Defense Fund is launching a new platform today to improve data collection and management of fishing in the ocean using smart cameras coupled with artificial intelligence to get an accurate assessment of the number of vessels fishing in a particular region.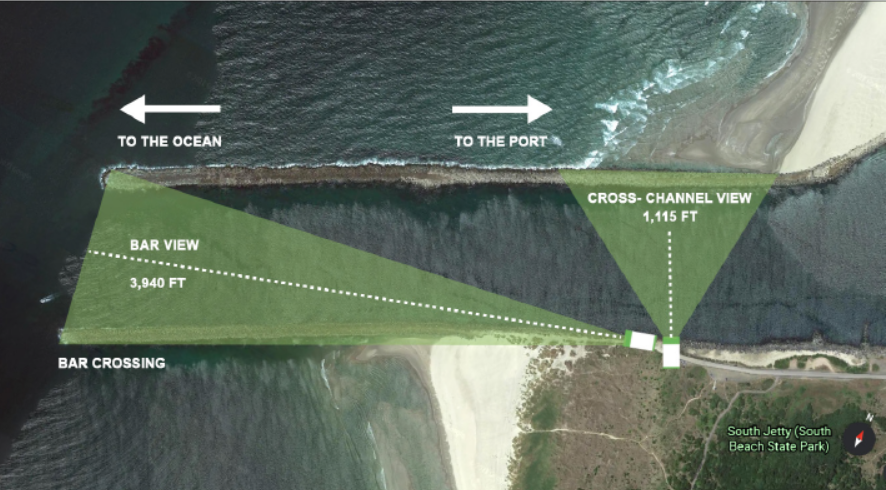 Over the past two years, experts at EDF and its partners — Oregon Department of Fish and Wildlife, CVision AI, Teem Fish Monitoring and Snap IT — developed an innovative fishery monitoring approach called SmartPass. It uses shore-based cameras coupled with artificial intelligence and image analysis automation techniques to provide resource managers with more accurate and timely estimates of fishing effort, which is a major component of measuring catch. Capitalizing on the efficiencies to be gained from the SmartPass approach can help the skilled staff of fishery management agencies capture fisheries effort in a more effective and cost-efficient manner.
"SmartPass aims to bring new technology to an old challenge: accurately accounting for the level of recreational and commercial fishing in the ocean," said Sepp Haukebo, senior manager of Recreational Fisheries Solutions for EDF. "SmartPass applies technological advancements, such as machine learning, that have been applied across numerous other fields of study to improve fishery management in a cost-effective way."
Understanding the actual catch from recreational fishers in particular is central to the sustainability of a pastime that attracted 8.6 million anglers in 2017 — generating $73.8 billion in sales, $41.5 billion in value-added impacts, $24.7 billion in income and supporting 487,000 jobs in the United States.
The SmartPass approach captures, records and stores video of vessels moving through a coastal bottleneck such as a "pass," river mouth or harbor, and the data are uploaded to a cloud-based review platform to observe and annotate. Collecting accurate and timely data is challenging in any fishery. It is especially so in the ocean recreational sector because of the immense size of the U.S. ocean and the seasonality of much recreational fishing. Fishery managers around the nation face the tremendous task of managing a limited natural resource while attempting to generate maximum opportunity and value for the public. Robust data collection is one of the most challenging yet important responsibilities that managers must tackle. SmartPass provides fishery managers with near real-time estimates of fishing effort and it can be adapted and scaled to meet a variety of budgets and data collection needs.
"The more accurate and efficient we can be with our ocean counts of recreational boat trips, the better we can manage the fisheries for recreational anglers and for conservation needs," said Eric Schindler, project leader of the Ocean Sampling Project for ODFW. "We are very hopeful that SmartPass will provide us an accurate count of boats going out so we can focus more of our staff time on interviewing anglers dockside to get an average catch per boat and other biological data needed for fish management."
To get a firsthand look at SmartPass, watch the video or read more here.
# # #
One of the world's leading international nonprofit organizations, Environmental Defense Fund (edf.org) creates transformational solutions to the most serious environmental problems. To do so, EDF links science, economics, law, and innovative private-sector partnerships. With more than 2.5 million members and offices in the United States, China, Mexico, Indonesia and the European Union, EDF's scientists, economists, attorneys and policy experts are working in 28 countries to turn our solutions into action. Connect with us on Twitter @EnvDefenseFund