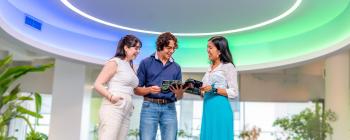 Jump-start your career with an EDF internship
Whether you want to have a direct impact on the environment — or work behind the scenes to support such work — EDF internships are designed to provide current and recent undergraduate and graduate students with a wealth of opportunities.
Our internships support new generations of scientists, economists, attorneys, policymakers, advocates and other leaders, through positions that are project-focused with a set goal.
You can develop skills, grow professionally, expand your connections and help us build a vital Earth, for everyone.
Summer internships
We offer a range of paid internships to introduce students to environmental careers, but our summer internship program is the most popular.
Close to 100 interns participate in a range of programming that includes a weekly speaker series, professional development workshops, lunch with EDF's president and fun social events.
All interns are matched with Intern Ambassadors, EDF experts who serve as mentors and can help you navigate our large, global organization.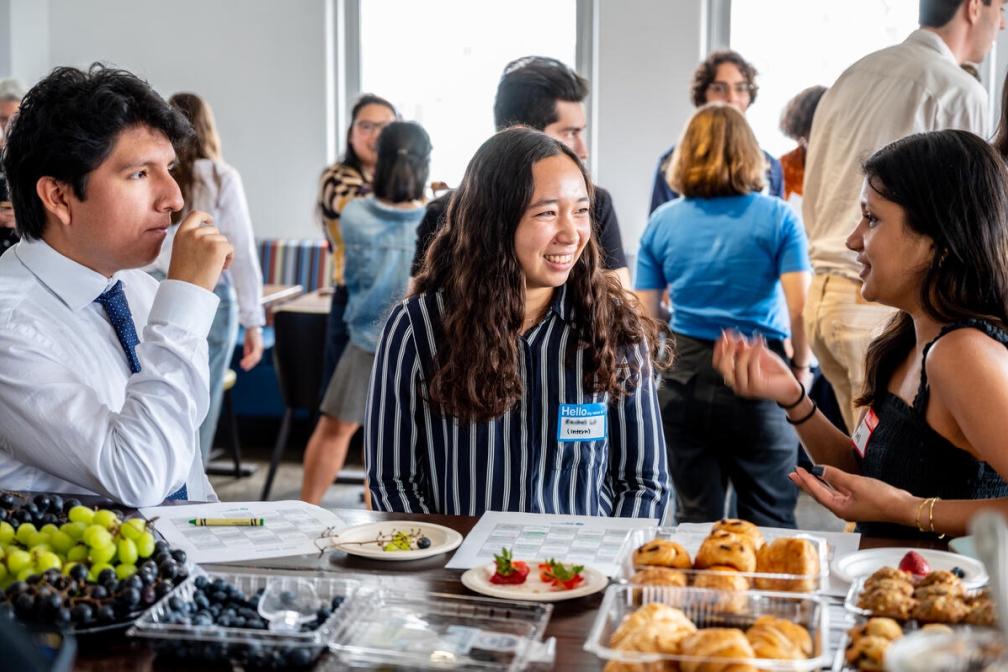 University and community partnerships
EDF has established relationships with numerous colleges, universities and community organizations that sponsor EDF interns on projects at the intersection of science, policy, community and business.
Internship FAQ
What can I expect at EDF?
EDF offers a range of paid internships designed to introduce students to environmental careers and, in many cases, provide hands-on experience with leading experts in the field. Intern supervisors are not just managers — they are also mentors. Interns contribute directly to EDF's mission work and leave the organization knowing that they made an impact.
What is your hiring timeline?
Interns follow fall, spring and summer cycles. Fall positions are posted in early August. Spring positions are posted in November. Summer positions are posted in mid-February.
What is special about EDF's Summer Internship Program?
EDF hosts the greatest number of interns in the summer season, ranging from 80-100 interns, who work full time from June through August (a 10-12 week term). Summer interns participate in a range of professional development and social activities with EDF staff members.
I'm interested in the Climate Corps program. How do I apply?
Apply directly on the Climate Corps site.
I feel privileged to collaborate with people who inspire me and allow me to make a meaningful impact within and beyond the organization. Because of my internship at EDF, I would like to pursue a career in environmental and climate justice after attending graduate school.
Malini Aurora, former EDF intern