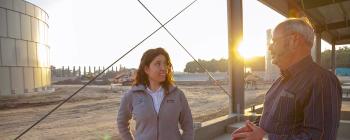 Build professional career skills as an EDF fellow
EDF fellowships provide recent graduates — whether from an undergraduate, graduate or doctoral program — a unique opportunity to work directly with experts in science, law, economics and other disciplines to help solve pressing environmental problems.
Our fellows work alongside experts in their chosen field and make a direct impact while taking on the biggest environmental challenges of our time.
We provide high-quality experiences, including relevant projects and opportunities for networking, that form the foundation serious candidates need to pursue an environmental career.
Competitive benefits
We are proud to support the needs of everyone who works at EDF — in and out of the office.



Health and family


• Comprehensive medical, dental and vision coverage
• Retirement plans with EDF contributions
• Generous paid parental leave
• Mental health support
• Adoption reimbursement
• Life and disability insurance
• Pet insurance
• Emergency care and travel assistance



Work/life balance


• Unlimited vacation days
• Paid holidays
• Summer Fridays (June-August)
• Flexible working arrangements — remote, hybrid or in-office
• Resources to support work from home comfortably
• Paid volunteer service days to give back to the community of your choosing



Professional development


• Tuition and professional development reimbursements
• Science Days and Learning Lunches, where EDF experts share their knowledge
• EDF educational portal for self-directed learning
• Access to conferences and events
• Powerful EDF alumni network • Annual off-site All-Staff Retreat
Benefits listed vary by location.
Key university partners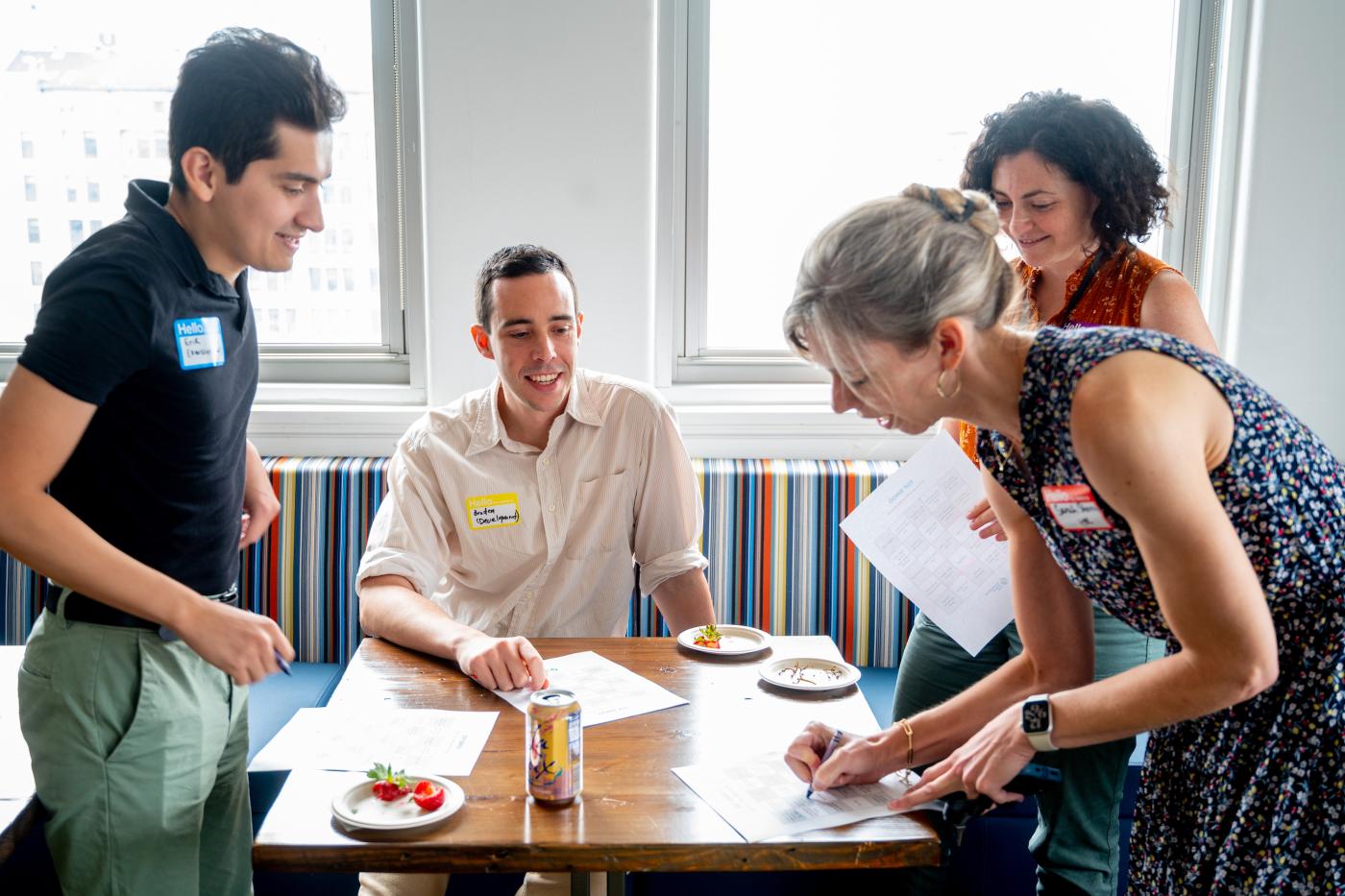 EDF has established relationships with several universities to sponsor or co-sponsor fellows to work on one-year or two-year immersive projects.
Current university-sponsored fellowships:
Fellowship FAQ
What can I expect at EDF?
EDF fellows work on a wide range of critical issues that contribute to building a vital Earth for everyone, while helping to develop fellows into successful environmental professionals. Fellows gain subject-matter expertise, put learning into practice and receive training and mentorship from EDF experts.
What is the benefit of being an EDF fellow?
Fellows are full-time employees at EDF and receive competitive annual salaries and benefits. We provide a high-quality work experience with opportunities to cultivate the skills and relationships needed for a successful and impactful environmental career. Fellows have the potential to move into ongoing positions within EDF.
What types of fellowships does EDF offer?
We host postdoctoral science and economics fellows, legal fellows and a range of fellowships for graduate students with master's and bachelor's degrees. Some fellowships are sponsored by universities for their graduates.
What is your hiring timeline?
Fellowship posting times vary according to program needs and aim to align with academic timelines. Jobs may be posted year-round, generally about six months prior to the start date.