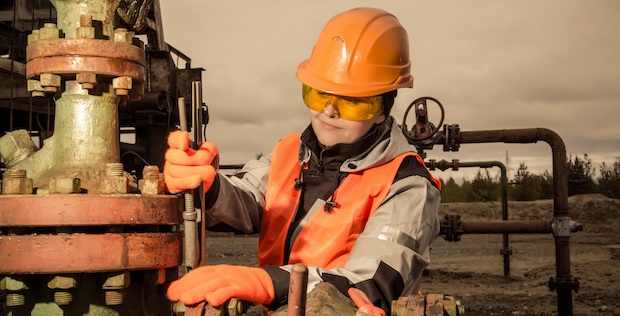 Date published: March 23, 2021
In this culminating report, EDF and Resources for the Future condense lessons from over 100 federal policies that can ensure fairness for fossil fuel workers and communities in the shift to a clean economy.
As the Biden-Harris administration and federal lawmakers focus on economic recovery and longer-term efforts to tackle the climate crisis, there is an urgent need — and opportunity — to lift up and transform the local and regional economies that have long relied on fossil fuel production. This includes programs that can provide high-quality jobs in the near term, invest in new economic opportunities that can sustain communities, secure worker protections and benefits, and more.
This review of federal policies follows four previous reports from the EDF-RFF research series that explore four categories of solutions: workforce development and labor protections; economic development; infrastructure and environmental remediation; and public benefits. Further, this review distills key insights for federal lawmakers in effectively implementing these policy solutions.
Policy solutions for a fair and equitable transition
The report finds that the following four complementary and customizable policy types are essential for supporting a fair transition:
Workforce development and labor standards: Programs that protect workers and help them find new jobs, including job training, career services, and supplemental supports such as childcare; as well as protections for workers, such as compensation standards and workplace safety standards.
Economic development: Policies such as grants to help diversify local economies, loans for small businesses, and technical assistance for local planning efforts, all of which can bolster local economies where jobs and revenue from fossil fuel production have been lost in the past and may be lost in the future.
Infrastructure and environmental remediation: Programs that can build and update critical infrastructure that enable businesses to thrive. In communities with a legacy of pollution, environmental remediation programs can help create healthier, cleaner communities while creating near-term jobs.
Public benefits: As these other policy approaches take hold, public benefit programs—such as unemployment insurance, pension, and health care programs—are an essential first line of defense for workers and families and help stabilize local economies.
Key insights for action
In addition to the need for these interconnecting policy types, the report offers key insights on effectively implementing these policies:
Effective coordination: Policies must be well coordinated among federal agencies and across local, state, tribal, and federal levels. The Appalachian Regional Commission, which bolsters economic development across 13 states and combines federal, state, and local leadership, is a good example.
Strategic timing and sequencing: The sequencing of just transition policy implementation will impact efficacy and cost. Early actions should include efforts to convene stakeholders to proactively plan; ensure workers receive pensions and benefits; implement programs to shore up local tax revenues; and boost new family-supporting job opportunities.
Ensuring equitable and inclusive policymaking: Policies should address a legacy of underinvestment and environmental injustice in low-income communities and communities of color, and transparently engage affected workers and communities.
Sustaining local government revenue: To support state and local governments reliant on fossil fuel production for revenue, federal lawmakers will need to provide support. These funds could come from investments in additional local tax base opportunities, transfers from general funds, or new federal revenue sources, such as a carbon price. States can help localities by providing them with more autonomy over their financial decisions.