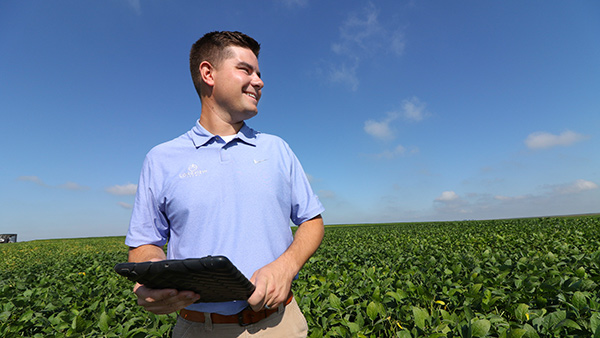 A new generation of data-hungry young farmers are helping the environment along with their bottom line.
Scott Henry is a 27-year-old partner and business development manager for LongView Farms in central Iowa. A fourth-generation family farmer, Henry sees stewardship of the land as the core to farming and uses conservation practices as he implements precision agriculture technology across the farm.
Watch the video to see our conversation with Henry during the spring of 2018 about how emerging technologies are helping him run a more environmentally sustainable business.
Get innovation updates
We'll send regular updates about developments in technology, science and the environment.