We can't let the administration put politics over science. It's a threat to our natural resources, and creates regulatory uncertainty for industry and the economy.
The Endangered Species Act (ESA) is one of our nation's bedrock environmental laws, preventing the extinction of many American icons, including the bald eagle.
Other ESA success stories include the New England cottontail, which inspired the beloved fictional character Peter Rabbit, and the peregrine falcon, which marked a milestone in America's conservation history.
By protecting species and their habitats, the ESA also protects healthy communities, sustains vibrant recreation economies and honors a rich, natural heritage for future generations of Americans to enjoy.
That's why 90 percent of Americans support the law.
What is the purpose of the ESA?
On December 28, 1973, President Nixon signed the Endangered Species Act into law, after it passed unanimously in the Senate and by a vote of 355-4 in the House of Representatives.
Congress' rationale for the legislation is still pertinent today:
"[T]he purposes of this Act are to provide a means whereby the ecosystems upon which endangered species and threatened species depend may be conserved.… [T]hese species of fish, wildlife, and plants are of esthetic, ecological, educational, historical, recreational, and scientific value to the Nation and its people."
How is the law at risk?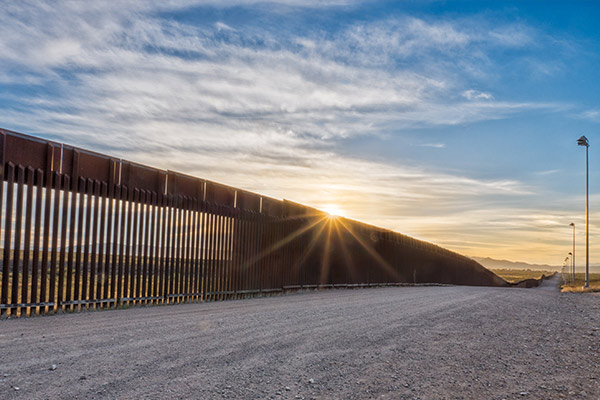 Despite overwhelming public support, several Republicans in Congress have made efforts to chip away at the law, circulating proposals that would undermine the ESA and replace science with politics.
The House Committee on Natural Resources and Senate Committee on Environment and Public Works have already hosted multiple hearings aimed at "modernizing" the law - a vague description that could mean disaster for our wildlife.
Utah Rep. Rob Bishop, who chairs the House committee, said he would rather scrap the ESA altogether.
The divisive climate in Washington makes it risky for even well-intentioned proposals aimed at improving the law. Since its inception, the ESA and subsequent amendments have always been truly bipartisan and any future changes must be so, as well.
Is there room to improve?
Fortunately, the ESA was designed to be flexible. There is already ample opportunity for policymakers to work together to improve ESA implementation through existing administrative means.
For example, a recent collaborative conservation effort to protect the greater sage-grouse avoided an ESA listing in 2015 - thanks to thousands of ranchers, scientists, policymakers and other stakeholders who worked together to find flexible, efficient and cooperative solutions to protect this icon of the West.
With the sage-grouse success story in mind, western governors hosted a series of multi-stakeholder roundtables, which yielded several recommendations for improving ESA administration and implementation, including:
Increasing federal-state collaboration by developing templates and tools to incentivize voluntary conservation, and encouraging state participation in recovery planning
Encouraging the U.S. Fish and Wildlife Service to develop Species Status Assessments to help inform listing decisions and, if needed, a recovery plan blueprint to encourage conservation actions
Implementing recovery plans that provide clearer and earlier guidance for recovery, delisting or downlisting
Establishing a "playbook" to inform citizens on how to engage throughout various steps of the ESA process
Rather than focusing on legislative changes, Congress should honor the bipartisan history of the ESA by supporting flexible, efficient and cooperative administrative solutions that can improve outcomes for both people and wildlife.
What can you do?
Your voice can help secure the resources the ESA needs to implement effective conservation plans, recover species before they reach the Endangered Species List and expedite the path to recovery.
Click below to tell Congress to protect this critical law.
Related blog posts