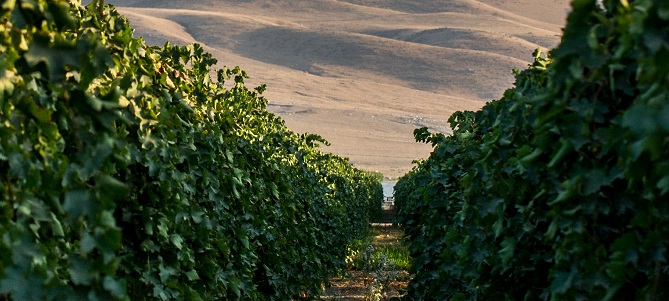 Date published: March 25, 2021
Over the next two decades, major agricultural regions of California will transition to sustainable use of groundwater, as mandated by the 2014 Sustainable Groundwater Management Act (SGMA).
Balancing groundwater demand and supply will require shifting to less water-intensive agriculture or taking land out of production. It is estimated that at least 500,000 to over 1 million acres, primarily in the San Joaquin Valley, may need to be taken out of production over the next several decades to meet the sustainability mandate of SGMA and address greater water scarcity exacerbated by climate change.
By strategically repurposing previously irrigated land to create new uses and value, the valley can transform into a region with a thriving agricultural economy, sustainable groundwater supplies, vibrant wildlife habitat, outdoor recreation and jobs, and healthy air and soil.
Practical, multibenefit approaches for regional land repurposing
To help groundwater sustainability agencies (GSAs), local governments and land use planners facing these land use changes, EDF worked with a broad group of stakeholders to develop a guide titled Advancing Strategic Land Repurposing and Groundwater Sustainability in California.
The guide outlines practical and creative approaches to support the development of regionally coordinated land repurposing strategies, including incentive-based voluntary programs that prioritize the health and resilience of communities and landscapes in the San Joaquin Valley.
The guide synthesizes key insights, themes and recommendations shared in a four-part workshop series by growers and farming interests, GSA leads, environmental justice groups, environmental interests, land trust representatives, and other key stakeholders representing land-use planning.
Bringing together stakeholders to create a holistic vision of what our region can become is a critical first step toward repurposing some agricultural land to create benefits for farmers, farm workers and the community as a whole.

Mike Hagman, East Kaweah Groundwater Sustainability Agency
What is land repurposing?
This guide defines "land repurposing" as any activity that is undertaken by a public or private entity that converts previously irrigated agricultural land to new uses that both 1) reduce groundwater demand or use and 2) provide some other measurable benefit to the environment or broader San Joaquin Valley community.
Potential benefits include improving air quality, creating habitat corridors and recreational spaces, creating new sources of revenue and local jobs, producing renewable energy, conserving top soil and facilitating groundwater recharge.
Specifically the guide includes:
Policy and other program design considerations. This section answers "Why, What, How, Where, Who and When" questions to help guide the development of land repurposing programs, including everything from potential funding sources to guiding principles of community engagement.
Steps for developing a new program, from creating a vision to implementation.
Tools and resources to help lay the groundwork for a successful multibenefit land repurposing program. This includes links to technical tools and resources on stakeholder outreach and education.
One-page case studies of the Kaweah Subbasin Regional Conservation Strategy, Tule Basin Land and Water Conservation Trust, Madera County Strategic Agricultural Land Conservation and Westlands Water District Land Retirement Program.
A financial analysis summarizing current and potential future funding options for multibenefit repurposing. This section details potential revenue from mitigation or conservation banks, conservation easements, solar leases, grazing leases, conversion to low water intensity crops, and federal and state programs.
The information from this report can guide groundwater agencies and local planners through several steps that are critical to creating a successful regional land repurposing program, from getting started exploring whether to pursue this strategy to designing and implementing a program.