Inside Solutions: Next Generation Takes Charge
Young voters were pivotal in electing Joe Biden and Kamala Harris and making climate change a top tier political issue. But this activism doesn't stop at the ballot box. EDF's Yesh Pavlik Slenk interviews three brilliant young environmental leaders — a litigator, an entrepreneur, and an advocate — to discuss Gen Z's impact in the 2020 elections and beyond.
Inside Solutions, EDF's new quarterly webinar series, offers a unique opportunity to peek behind the curtain of EDF's popular newsletter, Solutions. Watch the recording to meet some of the environmental change makers featured in the publication.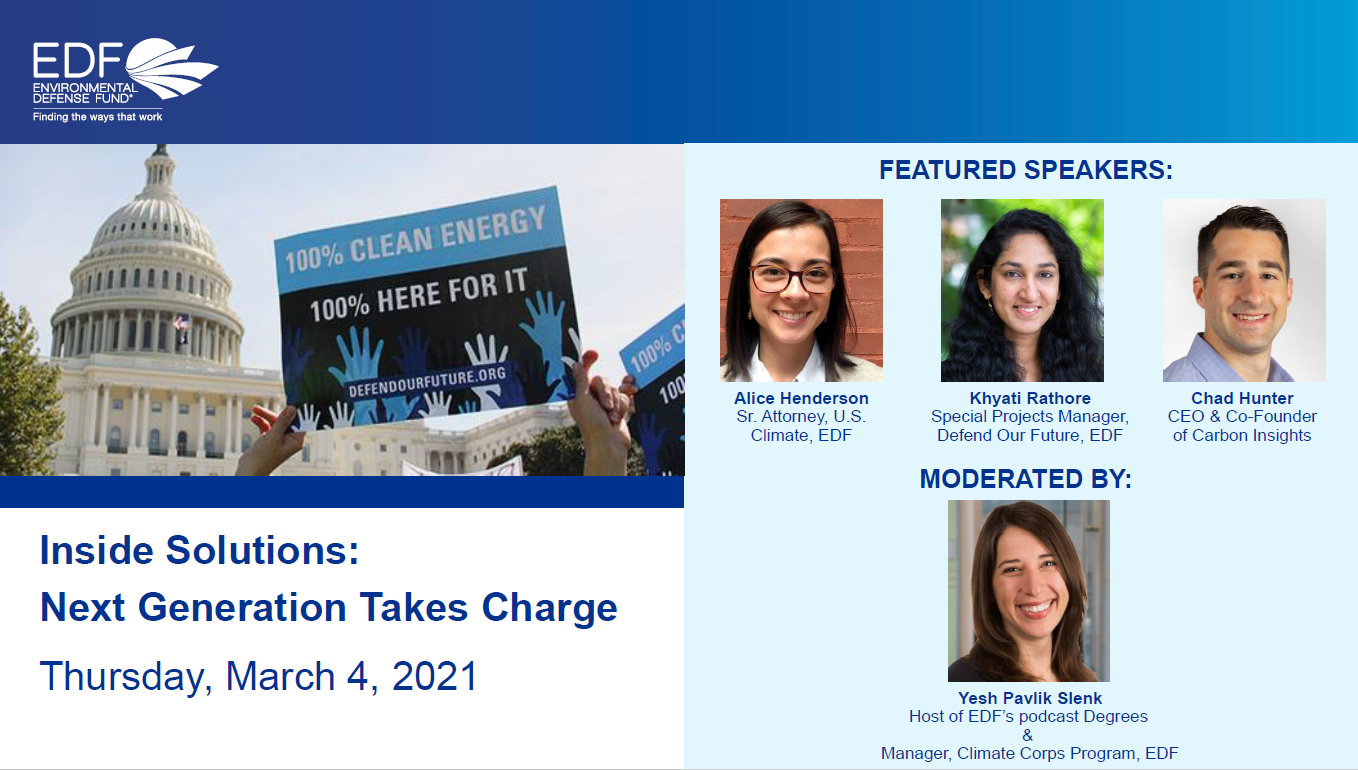 Moderator
Yesh Pavlik Slenk, Host of EDF's podcast Degrees & Manager, Climate Corps Program, EDF
Featuring