As the Biden-Harris administration and Congress focus on recovery, they they should prioritize ways to create good jobs and healthier communities by expanding clean trucks, buses, cars and clean energy.
It's time for American innovation to move us toward a cleaner, healthier and more equitable future.
We can power up the economy, reduce the pollution that causes climate change, and make our air safer to breathe.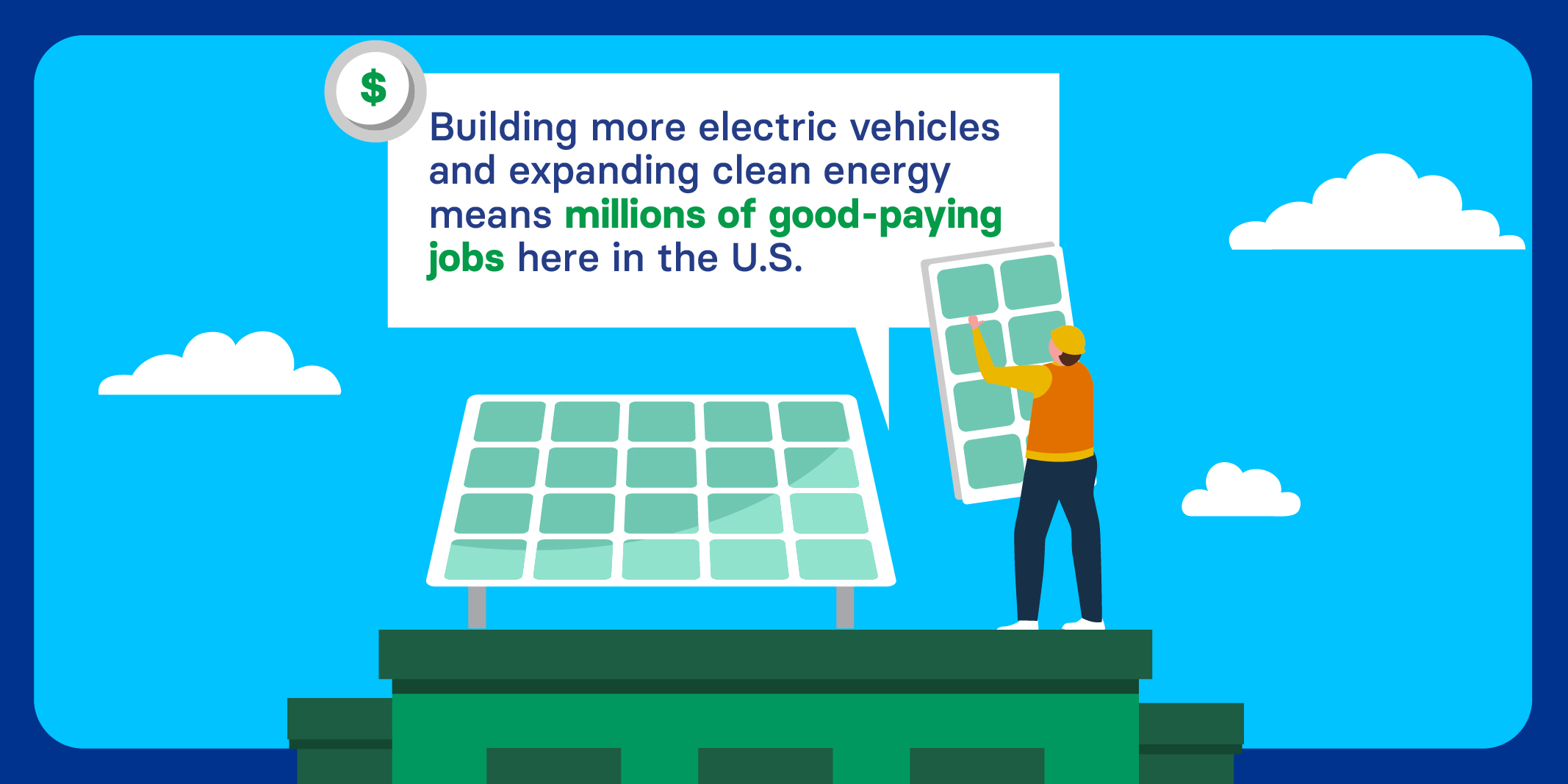 This is good news for everyone, and with concerted outreach, investment and coordination, has the potential to bring significant public health benefits to frontline communities where the burden of pollution falls heaviest. With supportive policies, lawmakers can ensure that they and fossil fuel workers and communities impacted by this transition are prepared with good-paying job opportunities and benefits. This is especially important as many of these communities have also been hit hardest by the COVID crisis.
We need 100% clean electric power by 2035, all new cars to be zero polluting by 2035, and all new trucks and buses to be zero polluting by 2040.
Investing in electric trucks, buses and cars, while cleaning up the electric power they run on, will create millions of jobs, save thousands of lives and make American businesses more competitive -- while tackling the country's leading source of climate pollution.