About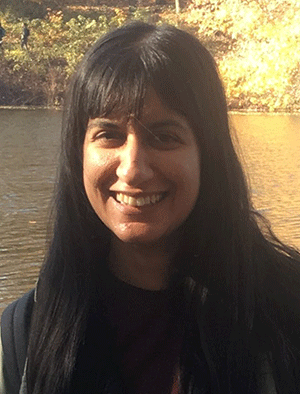 Surbhi Sarang
Senior Attorney, Clean Power
Work
Areas of expertise:
Power sector regulation, Clean Air Act, climate and air quality policy and environmental justice
Description
Surbhi advocates for strong and equitable protections from air and climate pollution, with a focus on pollution from the power sector. This includes representing EDF in litigation to secure robust regulatory safeguards from climate and air pollution.
Surbhi previously advocated for a more sustainable and equitable food system with Earthjustice and the Public Justice Food Project (now FarmSTAND). She began her career working alongside communities in New York City on environmental justice campaigns at New York Lawyers for the Public Interest.
Education
B.A., Mathematics, Oberlin College
J.D., Columbia Law School
Surbhi Sarang and Ranjani Prabhakar, Capacity-Building for Successful Climate Justice Collaborations, Journal of Climate Resilience and Justice (2023) 1: 93–106.
Surbhi Sarang, Protecting New York City Community Gardens to Build Urban Resilience, Environmental Law in New York (2021) 32: 125.
Martha Roberts and Surbhi Sarang, Visualizing Accountability and Transparency Measures, Environmental Law Reporter (2018) 48: 10713.
Dan DePasquale, Surbhi Sarang, Natalie Bump Vena, Forging Food Justice Through Cooperatives in New York City, Fordham Urban Law Journal (2018) 45: 909.
Surbhi Sarang, Combating Climate Change through a Duty to Divest, Columbia Journal of Law and Social Problems (2015) 49: 295.