About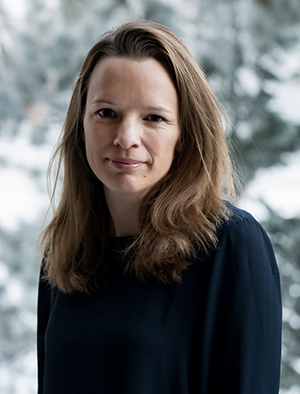 Sarah Poon
AVP, Fishery Solutions Center
Work
Areas of expertise:
Fisheries management, training and capacity development
Description
Sarah leads a team of multi-disciplinary staff and consultants who work with partners around the world to diagnose fisheries problems and develop durable solutions. Her team provides training, tools and expert consultations to empower EDF's staff and partners in more than a dozen countries to implement comprehensive, effective fishery management solutions.
Sarah joined EDF in 2011 with a breadth of knowledge in marine science and experience working on complex resource management challenges. Sarah holds a Master of Environmental Science and Management with a Coastal Marine Resources Management specialization from the Bren School at the University of California, Santa Barbara and a B.S. in Aquatic Biology from UCSB.
Afflerbach, J. C., Lester, S. E., Dougherty, D. T., Poon, S. E. 2014. A global survey of "TURF-reserves", Territorial Use Rights for Fisheries coupled with marine reserves. Global Ecology and Conservation 2, 97–106.
Ovando, D., Poon, S., Costello, C. 2017. Opportunities and precautions for integrating cooperation and individual transferable quotas with territorial use rights in fisheries. Bulletin of Marine Science, 93(1), 101–115.
Oyanedel, R., Macy Humberstone, J., Shattenkirk, K., Rodriguez Van-Dyck, S., Moyer, K. J., Poon, S., McDonald, G., Ravelo-Salazar, C., Mancao, R., Clemence, M., Costello, C. 2017. A decision support tool for designing TURF-reserves. Bulletin of Marine Science 93(1), 155–172.
Wielgus, J., Poon, S., Carballal del Río, E., Muñoz, D., Whittle, D., Fujita, R. 2014. Fishery cooperatives in Cuba: Potential benefits, legal feasibility, and governance pre-conditions. Marine Policy 45(2014), 128–137.