About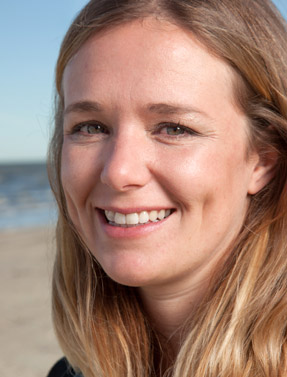 Pamela Ruiter
Senior Manager, SSF Initiatives
Work
Areas of expertise:
Oceans program, Seafood markets, catch shares, renewing fisheries, EU Fisheries policy, TURF Reserves
Description
Pam manages our work on coastal fisheries in Spain around implementing and designing sustainable fisheries management through the adoption of different applications of rights-based management and other effective accountability measures. She also leads our partnership with WWF Spain on several sites involving fishermen and other stakeholders in co-management processes to create the rules around fisheries management that are regionally applicable and achieve long term sustainability.
Pam has studied and worked predominantly with aligning economic and environmental incentives. She has consulting experience in the field of green building and currently applies these ideas to oceans conservation. Within EDF, Pam has worked on the national policy team, the design team, and on the sustainable seafood team. She was raised in coastal communities in the US and Latin America, speaks Portuguese and Spanish fluently and is passionate about the oceans and the communities who thrive on them.
Education
B.A. Major in Languages: Spanish, Italian and German from University of California, Riverside

M.A. International Environmental Policy from Monterey Institute of International Studies