About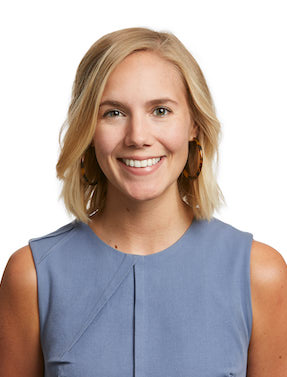 Morgan Rote
Director, U.S. Climate
Work
Areas of expertise:
U.S. climate policy, carbon markets, renewable energy, climate adaptation, economic analysis, behavioral economics
Description
Morgan Rote is a Director of U.S. Climate at Environmental Defense Fund, where she oversees research and economic analysis to shape and advance EDF's federal climate policy priorities. Morgan joined EDF after nearly a decade with economic policy consultancy Keybridge LLC. Morgan's areas of focus include carbon pricing, clean energy innovation, quantifying the benefits of climate action, and supporting a just workforce and community transition.
Prior to joining EDF, Morgan was a Director at Keybridge LLC, where she oversaw economic and climate policy advising for government agencies and industry associations. During this time, Morgan led federal research and policy efforts to improve communication around flood risk, enhance community climate adaptation, and reduce suffering from natural disasters. Morgan has also advised on NYC municipal energy policy as an EDF Climate Corps fellow and served as a sustainable development consultant for the Global Island Partnership.
Morgan holds a MA in International Economics and Climate Policy from Johns Hopkins University SAIS and a BA in Economics from Rhodes College.
Energy Exchange Blog

,

May 9, 2023

Climate 411 Blog

,

September 13, 2022

Climate 411 Blog

,

May 26, 2022