About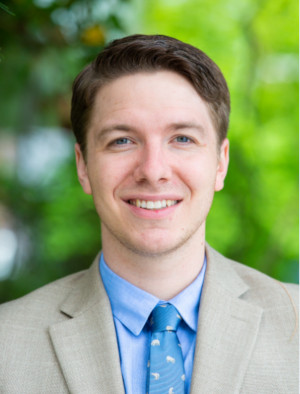 Michael Cronin
Program Coordinator, EDF Climate Corps
Work
Areas of expertise:
EDF Climate Corps, environmental policy, advocacy, corporate sustainability
Description
Michael works on the EDF Climate Corps team, which orchestrates an innovative fellowship program placing top tier graduate students in leading companies, municipalities and universities to build the business case for sustainability and energy efficiency.
As a Program Coordinator for EDF Climate Corps, Michael leads a new initiative aimed at activating the EDF Climate Corps network and networks of like-minded partners to advocate for climate policies at the local, state, and federal level. Michael also manages summer fellowships and contributes to fellow and host relationship management.
Prior to joining EDF, Michael worked for the Student Conservation Association (SCA) and coordinated the planning and execution of large-scale, corporate-sponsored volunteer service events. While earning his MA in Environmental Resource Policy at George Washington University, Michael completed a Capstone Project working with DC Department of Energy and Environment to recommend Sustainable Infrastructure standards designed to improve the sustainability and resiliency of DC's public infrastructure.
Education
BA in History, Stony Brook University
MA in Environmental Resource Policy, George Washington University
EDF + Biz Blog

,

October 31, 2022

EDF + Biz Blog

,

June 6, 2022