About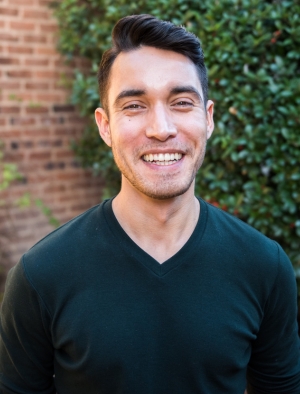 Michael Bueno
Senior Manager, State Climate Policy & Strategy
Work
Areas of expertise:
State climate and energy policy, legislative and regulatory strategy, and federal energy programs
Description
Michael is a Senior Manager on the State Climate team at EDF where he works to advance ambitious state-level action to reduce greenhouse gas emissions. In this role, he primarily works on legislative and regulatory efforts that secure rapid emissions reductions, improve air quality and ensure a just clean energy transition.
Michael has been a longtime environmental advocate and public servant with federal and state policy experience covering issues in energy, climate change and environmental justice. Before joining EDF, he was pursuing his master's degree where he worked with the Boston Mayor's Office of Housing and the Joint Center for Housing Studies on research to decarbonize multi- and single-family residential buildings. 
Prior to his graduate studies, Michael had served as Policy Working Group Coordinator for GreenLatinos, a national Latinx environmental advocacy group, and as Energy and Climate Program Coordinator for the National Caucus of Environmental Legislators (NCEL), a network of state legislators promoting progressive environmental policies.  
During the Obama Administration, he served as a Special Assistant and then Special Advisor in the Office of the Deputy Secretary at the U.S. Department of Energy where he provided executive and logistical support to the leadership team. Before then, he worked as a contractor for the U.S. Environmental Protection Agency's Office of Research & Development, supporting report development and stakeholder outreach efforts for the agency's Hydraulic Fracturing Study. 
Education
BS, Environmental Science – Policy & Regulation, Texas A&M University – Corpus Christi 
MPP, John F. Kennedy School of Government, Harvard University