About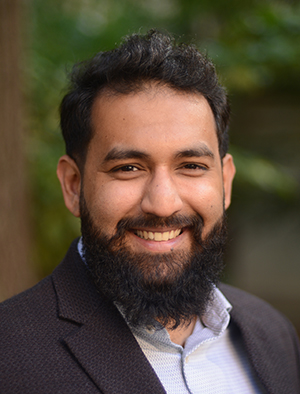 Maaz Haider
Manager, Electric Truck Transition
Work
Areas of expertise:
Freight electrification, fleet vehicles, green supply chain, corporate partnerships, business and the environment
Description
Maaz serves as the lead for accelerating fleet and shipper deployments of medium- and heavy-duty electric trucks at EDF. He works directly across the intersection of strategy, policy advocacy, and investor engagement across the U.S.
He was a 2021 Climate Corp Fellow at Iron Mountain and helped advance strategic initiatives in the global transportation electrification space. Prior to this, he was associated with the Natural Resources Defense Council (NRDC) where he evaluated proposed resource adequacy frameworks in California, in light of the summer blackout events of 2020. Maaz has the distinct experience of working in multiple countries, in Asia, Africa and Latin America, in the domains of renewable energy & e-mobility.
Education
MSc., Energy Systems Management, University of San Francisco