About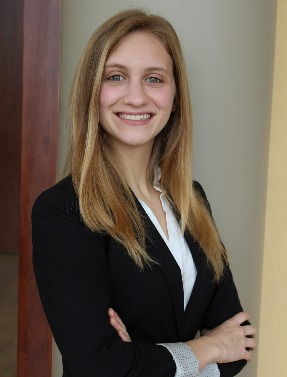 Lauren Ellis
Research Analyst, Environmental Health
Work
Areas of expertise:
Environmental health, federal policy and regulation, chemical risk analysis, systematic review, data analysis
Description
Lauren Ellis aims to promote health-protective implementation of the reformed Toxic Substances Control Act (TSCA) and other federal laws and policies relevant to chemical safety. Her work includes tracking and analyzing data related to chemicals, researching regulatory and policy solutions to unsafe chemical exposures, and developing advocacy materials. She is also involved in broader science-based policy issues related to the advancement of risk assessment methods, scientific integrity, and environmental justice.
Before joining EDF's Healthy Communities Program to work on TSCA implementation, Lauren earned her Master's in Public Health degree in Environmental Health Science and Policy from the George Washington University in Washington, DC. During her time at GW, Lauren worked as a part-time environmental health science consultant, where she contributed to large-scale systematic reviews for EPA – including both TSCA risk evaluations and IRIS risk assessments – and NIEHS. Prior to Lauren's consulting experience, she worked as a Health Policy Intern for the U.S. Senate Health, Education, Labor, and Pensions (HELP) Committee.
Education
MPH, Environmental Health Science and Policy, The George Washington University
BA, Political Economy, Tulane University