About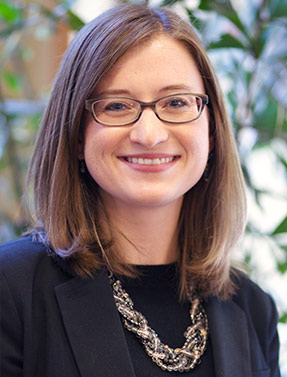 Katelyn Roedner Sutter
California State Director
Work
Areas of expertise:
California climate policy, environmental justice, cap and trade, air quality, land use & transportation policy.
Description
Katelyn leads and coordinates EDF's political engagement and advocacy work in California, and supports the organization's water, climate, energy, and transportation policy goals in the state including implementation of the Inflation Reduction Act.
In the over five years Roedner Sutter has been with EDF, she has led state-level engagement on climate policy in California elsewhere across the Western United States and contributed to EDF's work on international carbon markets. She has co-led the organization's Environmental Justice Council and serves as the Assembly appointee to California's Independent Emissions Market Advisory Committee. Prior to joining EDF, Roedner Sutter led the environmental justice program at Catholic Charities in the Diocese of Stockton.
Katelyn has worked on environmental justice issues in California's San Joaquin Valley focusing on air quality, climate change, and local land use. She had led coalition work to advocate for policy change, lobbied lawmakers on behalf of rural and environmental justice communities in California, and worked with faith communities to spur action on climate change.
Education
MA, Ethics & Social Theory, Graduate Theological Union, Berkeley, CA
BA, International Affairs, economics concentration, The George Washington University, Washington, DC
Energy Exchange

,

June 29, 2023

Energy Exchange Blog

,

June 16, 2023

Climate 411 Blog

,

October 27, 2022

Growing Returns Blog

,

October 26, 2022

Energy Exchange Blog

,

October 10, 2022

Energy Exchange

,

October 10, 2022

Climate 411 Blog

,

September 13, 2022