About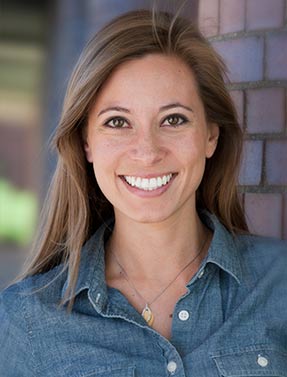 Karly Kelso
Director, Climate Resilient Food Systems
Work
Areas of expertise:
Blue foods, food systems, Asia-Pacific, fishery management design, small-scale fisheries, rights-based management
Description
Karly Kelso is a Director on the Climate Resilient Food Systems where she builds partnerships to elevate and advocate for the recognition of blue foods in contributing to global nutrition security and in enhancing resiliency to climate change and other global disruptions, like the COVID-19 pandemic. She leads the Secretariat for the Aquatic Blue Food Coalition established at the 2021 UN Food System Summit and has spent over 10 years on EDF's Oceans team advancing sustainable fishery management implementation in Asia and the Pacific.
Prior to joining EDF, Karly represented the Mission of the Marshall Islands at the United Nations and at the UN Conference on Sustainable Development (Rio+20). She holds a B.A. in Anthropology from Wake Forest University and a Master in Environmental Management (MEM) from the Yale School of Forestry & Environmental Studies. In her free time, Karly enjoys exploring the restaurant and music scene in Austin and checking out the farmer market with her rescue dog, Bali.
Daniel A. Ovando, Robert T. Deacon, Sarah E. Lester, Christopher Costello, Tonya Van Leuvan, Karlynn McIlwain, C. Kent Strauss, Michael Arbuckle, Rod Fujita, Stefan Gelcich, Hirotsugu Uchida, Conservation incentives and collective choices in cooperative fisheries
, Marine Policy, Volume 37, January 2013, Pages 132-140, ISSN 0308-597X, http://dx.doi.org/10.1016/j.marpol.2012.03.012.
EDFish

,

September 26, 2023

Growing Returns Blog

,

February 3, 2023

EDFish Blog

,

March 8, 2022

EDFish Blog

,

February 17, 2021

EDFish Blog

,

February 17, 2021