About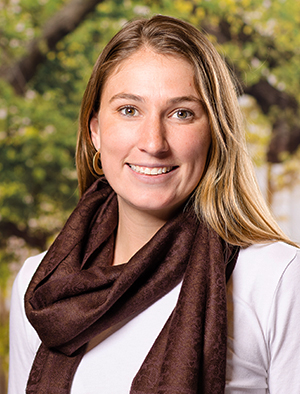 Grace Smith
Attorney, U.S. Legal & Regulatory
Work
Areas of expertise:
Federal environmental and energy regulation, oil and gas standards, greenhouse gas mitigation
Description
As an attorney with EDF's U.S. Legal & Regulatory Team, Grace works to stabilize the climate and protect communities by reducing pollution from the oil & gas and other sectors.
Prior to joining EDF in October 2021, Grace clerked on the Colorado Court of Appeals for the Honorable Elizabeth L. Harris and at Shute, Mihaly & Weinberger, LLP, a San Francisco-based environmental law firm. While in law school, Grace worked at Earthjustice's Rocky Mountain Office, the Hawaii Appleseed Center for Economic Justice, and the Center for International Environmental Law in Geneva, Switzerland. She is a member of the Colorado and Alaska Bar Associations.
Education
B.A., Wesleyan University, Government and Environmental Studies
J.D., University of Michigan Law School
Energy Exchange Blog

,

January 25, 2023

Energy Exchange Blog

,

January 17, 2023

Energy Exchange Blog

,

November 10, 2021