About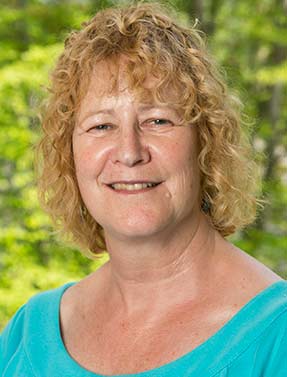 Eileen McLellan
Lead Senior Scientist
Work
Areas of expertise:
Water quality, watershed protection and restoration, ecological resilience, land use planning, rural development, environmental policy
Description
Eileen played a critical role in designing EDF's strategy for improving the health of agricultural landscapes and communities, with a special focus in developing strategies for watershed protection and restoration. She works to translate conservation science into policy and design incentives that encourage private landowners to protect and restore functioning ecosystems.
Education
Ph.D. in Earth Science, University of Cambridge.
B.A. (Natural Sciences), University of Cambridge.
Work Experience
Prior to joining EDF in 2007, Eileen served as a private consultant helping rural communities address environmental and land use challenges. In addition to sixteen years as a professor at the University of Maryland, she has worked as a staffer in the U.S. Senate, a lobbyist on Clean Water Act, Endangered Species Act and rural development issues, and served as a community leader with various non-profit organizations in the Chesapeake Bay.
Eagle, A. J., McLellan, E. L., Brawner, E. M., Chantigny, M. H., Davidson, E. A., Dickey, J. B., et al. (2020). Quantifying on‐farm nitrous oxide emission reductions in food supply chains. Earth's Future, 8, e2020EF001504. doi:10.1029/2020EF001504.
Eileen L McLellan, Kenneth G Cassman, Alison J Eagle, Peter B Woodbury, Shai Sela, Christina Tonitto, Rebecca D Marjerison, Harold M van Es; The Nitrogen Balancing Act: Tracking the Environmental Performance of Food Production, BioScience, bix164, https://doi.org/10.1093/biosci/bix164
Eileen's work has also been featured in five publications in the Journal of American Water Resources Association, Environmental Management and Journal of Soil and Water Conservation (2011-2014).
Growing Returns Blog

,

November 10, 2022