About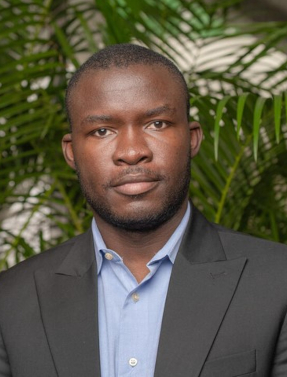 Akin Olumoroti
Senior Analyst, Federal Climate Innovation
Work
Areas of expertise:
Renewable energy, carbon management, energy efficiency technologies, U.S., and international energy policy
Description
Akin Olumoroti is a Senior Analyst of Federal Climate Innovation at Environmental Defense Fund. In this role, he manages projects and provides research and analysis support to advance U.S. focused solutions to address climate change and facilitate an effective and equitable transition to a net-zero economy.
Akin joined EDF after nearly a decade of work in the for-profit (telecommunications) and policy advocacy sectors. Prior to joining EDF, Akin worked at the Alliance to Save Energy where he managed the research program and briefly managed a community of industry leaders, NGOs, and public sector institutions working to accelerate the adoption of energy efficiency measures by leveraging opportunities presented by digital technologies. Akin has also advised on fleet electrification at the Maryland Port Administration as an EDF Climate Corps fellow.
Akin holds a MS in Physics from Western Illinois University, a MPP from the University of Michigan, a MS (Environment and Sustainability) from the University of Michigan and a BSc in Physics from Obafemi Awolowo University, Nigeria.
Climate 411 Blog

,

April 3, 2023