Exactly how the United Nations climate talks in Glasgow — COP26 — will change the climate trajectory of our planet remains to be seen. We asked some of our experts on the ground at the two-week conference, which ended Nov. 12, to give us their first impressions of the impact and way forward. Here's how they answered, in their own words.
---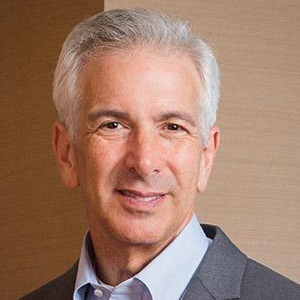 The COP moved us forward substantially. In the run-up to the COP, countries made significant increases in their nationally determined commitments. The COP opened and 108 countries agreed to reduce methane pollution by 30%, for the first time putting this powerful pollutant at center stage, and creating accountability.
On tropical forest deforestation, pledges were made and the announcements from the LEAF Coalition mark the beginning of a market push to slow deforestation, a very promising development. The COP concluded, breaking the six-year stalemate with an agreement on the rulebook including provisions of Article 6, governing an international carbon market.
This agreement will preclude double counting and provide transparency and accountability. And carbon markets can double the amount of climate pollution reduced per dollar spent. The COP also called for nations to phase down coal and strengthen their commitments in the next year, and the 2023 stocktaking will also prove critical.
I sensed more positive energy from civil society at this COP than ever. That is essential since lives are being lost because of tremendously powerful cyclones, hurricanes, heat waves. Some people are feeling the most catastrophic effects of climate change now. To save lives, we need to reduce emissions as fast as possible. That is where satellite technology like MethaneSAT comes in.
Satellites will be a central mechanism that lets everybody know in real time who is keeping those commitments and who isn't. That radical transparency will help speed us to our goal.
---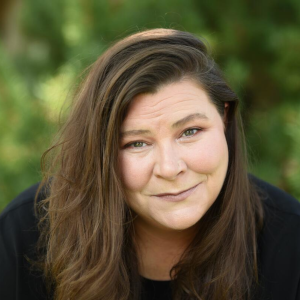 After six years of difficult and technical negotiations, the U.N. climate talks at COP26 in Glasgow finally gave us a strong Paris Agreement rulebook for international cooperation through carbon markets and called on countries to take specific and urgent measures to address dangerous climate change.
The agreed Article 6 rules (regarding carbon markets), while not perfect, give countries the tools they need for environmental integrity, to avoid double counting and ultimately to clear a path to get private capital flowing to developing countries.
The carbon market rules allow countries to focus their efforts on ambitious implementation of their emission-cutting targets.
The broader agreement at COP26 also represents good progress. In a process typically defined by general and broad calls for action, the decisions at COP26 take a new and welcome direction highlighting specific and urgent climate action. (Read Kizzier's full statement.)
---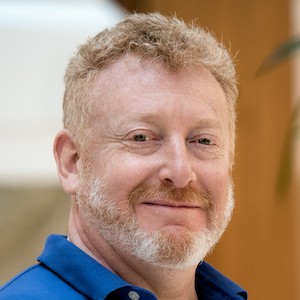 COP26 will be remembered as the moment methane emerged as a pressing priority on the global climate agenda. More than 100 countries representing over two-thirds of the global economy pledged to collectively reduce 30% of human-caused methane pollution by 2030, and China explicitly included methane in a joint declaration with the U.S. to address climate.
Methane is driving more than a quarter of the warming bearing down on the planet, and the consensus view among the world's climate scientists is that we cannot hope to stay below dangerous levels of warming without aggressive action to reduce methane alongside carbon dioxide.
At Glasgow, policymakers acted on this science and responded to the urgency of this moment. The next 12 months are now critical to show that commitments are more than just talk.
By the time COP27 is held in Egypt, countries and companies must come forward with concrete action plans to achieve significant methane reductions, and investors and civil society must prepare ourselves to verify and track progress under these plans and be fully ready to hold them to account.
---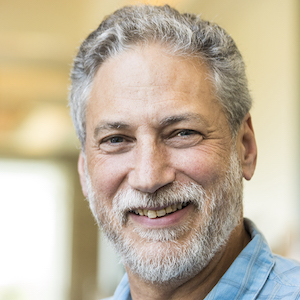 There was a realism in the narrative of this COP about what was needed and how to meet that need. While the debate about the language on coal frustrated many, the need to rapidly phase out coal was front and center — which was new and vitally important.
Similarly, the need to address methane emissions — and quickly — represented a dramatic change, a critical one if we are going to meet the crisis head on.
But there was more than talk. The announcement and commitment to collecting better data was front and center as well. We moved from trust to trust-and-verify. History tells us that adding verification is critically important to making rapid progress. Remote sensing of greenhouse gas emissions will be key to making that a reality, and soon.
Delivering on the specific actions outlined is key. More than 100 countries signed onto the methane pledge. There needs to be concrete progress within each country over the coming year as to what that means relative to on-the-ground actions moving forward.
---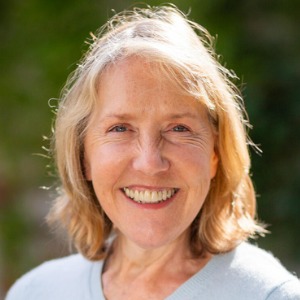 Much is to be welcomed, such as the naming of the challenges — methane, deforestation and coal — even if the language on the latter was watered down. The recognition of the urgency and the need to revisit pledges next year to close the gap between these and limiting warming to 1.5 degrees Celsius is an important development.
But the biggest stumbling block is the international community's failure to provide finance for developing countries to grow with sustainable and renewable technologies and to recognize the damage that developed countries' consumption of fossil fuels has inflicted upon them.
There needs to be a change in the understanding by finance ministers and investors about climate change and the opportunities and dangers it presents. Until it is understood that failing to help developing countries grow their economies sustainably will damage us all, we will fail to limit temperature rises.
Compensating developing countries for the damage our industrialization and consumption of the past 200 years has inflicted on them will be necessary if we want to avoid the famine, migration, unrest and disruption that these climate disasters cause to the whole world.
---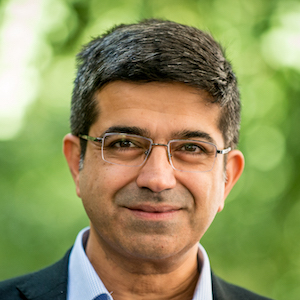 I saw more activity on agriculture than I have at a COP in quite some time. It was also good to see methane from agriculture percolating up as an important issue.
Outside the negotiation, innovation in agriculture garnered significant support with the launch of Agriculture Innovation Mission for Climate, led by the U.S. and the United Arab Emirates, with secured funding of $4 billion; and ClimateShot — as part of the Global Action Agenda for Innovation in Agriculture — with over 160 allies supporting this declaration.
And in the negotiation, governments recognized the importance of soil and nutrient management practices as a core component of supporting climate resilient agriculture and food systems, that livestock systems are vulnerable to climate and that sustainable production can improve animal health and greenhouse gas emissions.
Governments agreed to continue to work on agriculture and adopt a decision at COP27 in 2022.
---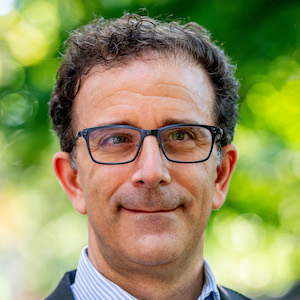 This COP put nature at the center of the climate agenda, with commitments from over 100 countries to end and reverse deforestation and land degradation within this decade. There is growing understanding that there is no pathway to meeting global climate goals and to a sustainable future for the planet without rapidly reducing tropical deforestation and deploying other natural climate solutions at scale.
At the COP, words were backed up by public and private financial commitments of $19 billion, including $1.7 billion to support Indigenous and local communities. And this promises to be just a down payment. Importantly, the private sector has now started to step up to the plate, raising the promise that this finance has the potential to scale up rapidly.
A major development was the LEAF Coalition, which in less than a year has mobilized $1 billion from three governments and 19 major corporations to date to pay for high-integrity emissions reductions from forest protection at the scale of whole countries or large subnational jurisdictions.
At COP, LEAF signed its first letters of intent with five forest countries (Costa Rica, Ecuador, Ghana, Nepal, Vietnam) and a written agreement with Brazil's Interstate Consortium of the Legal Amazon, signaling a strong desire to work together. We need to support these jurisdictions to effectively implement their programs and to keep the momentum on tropical forest finance going.