Diverse perspectives, experiences and ideas empower us all
The most meaningful and lasting solutions come from working with a broad range of communities. To be successful, our organization must reflect the world in which we operate.
EDF is on a journey toward this goal. We're committed to making transformative change to ensure a work culture in which everyone feels they belong — while always being transparent about our progress.
The DEI Council and our workforce
Our Diversity, Equity and Inclusion Council works to advance initiatives that develop and maintain diversity and the practice of inclusion within our operation, management and culture.
Every EDF employee is expected, along with our DEI leaders, to foster an atmosphere where everyone's contributions are encouraged and valued.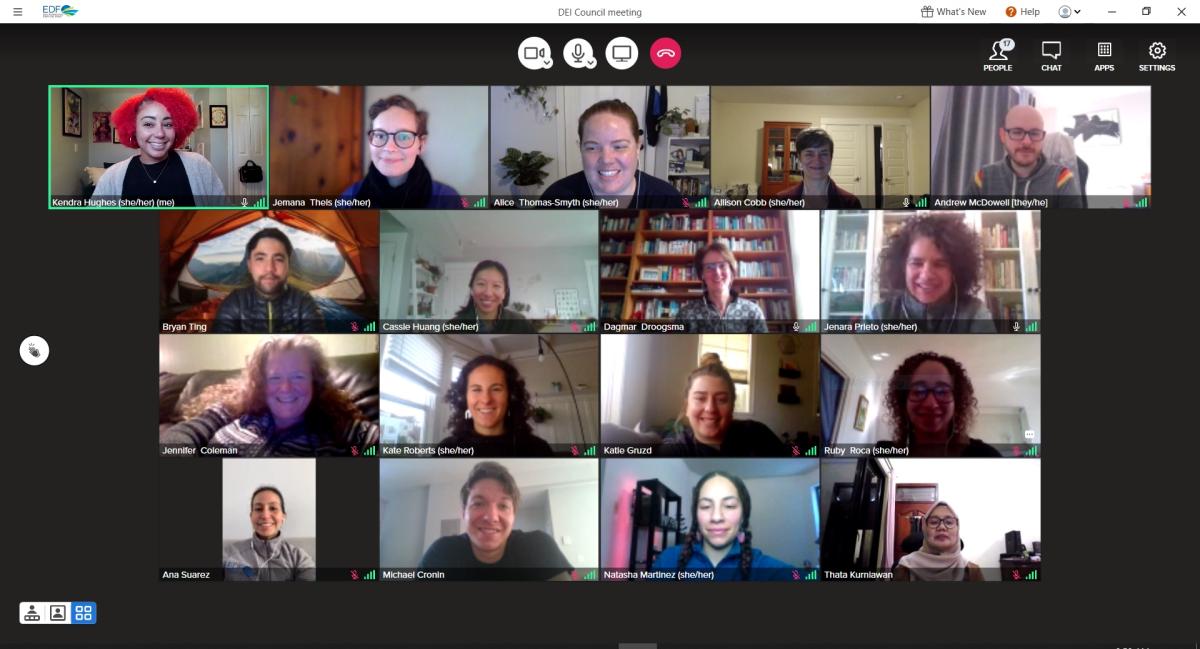 Supporting community at EDF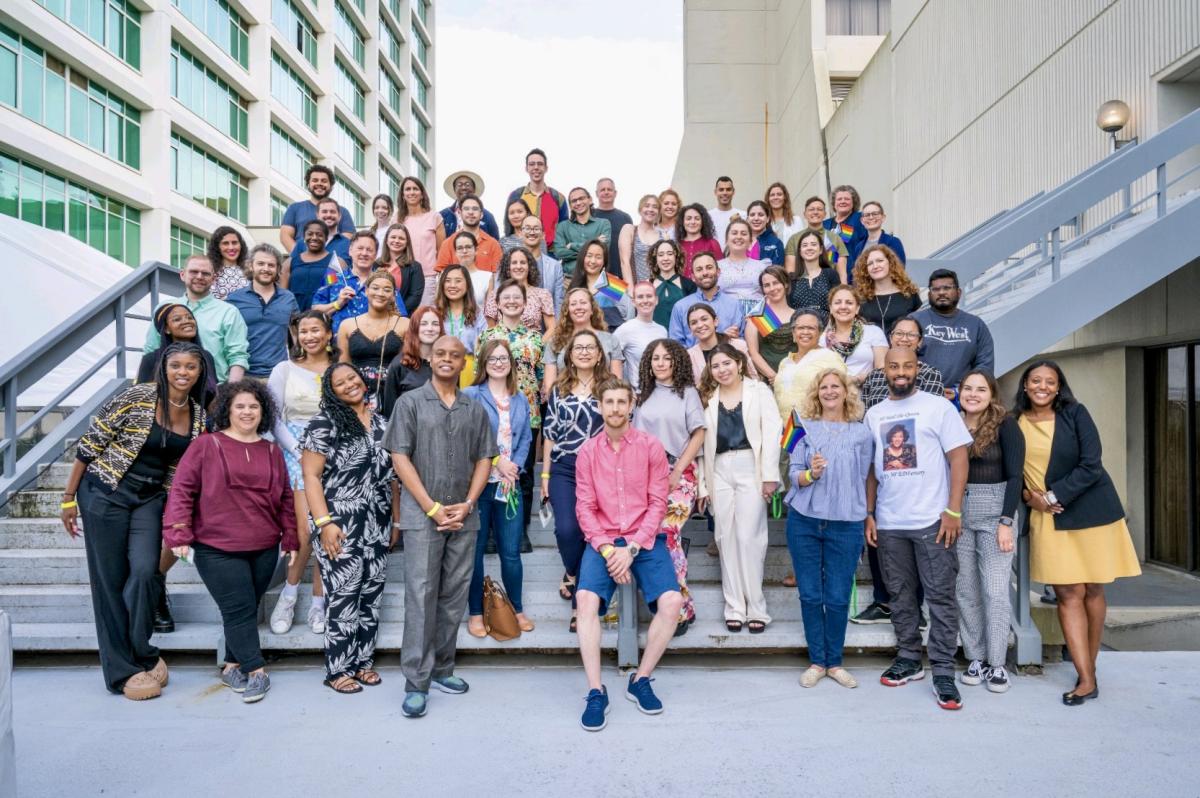 We're committed to developing a culture of inclusion. The six groups that make up our Innovative Diversity Efforts Alliance build community and provide development opportunities for team members from historically underrepresented and marginalized groups.
Our experts
Get to know the leaders of our diversity, equity and inclusion work.
Staff perspective
EDF's diversity journey is a strategic priority for the organization. We are committed to education, progress and building an equitable environment within our walls and through the work we do around the world.
Amanda Leland
Executive Director