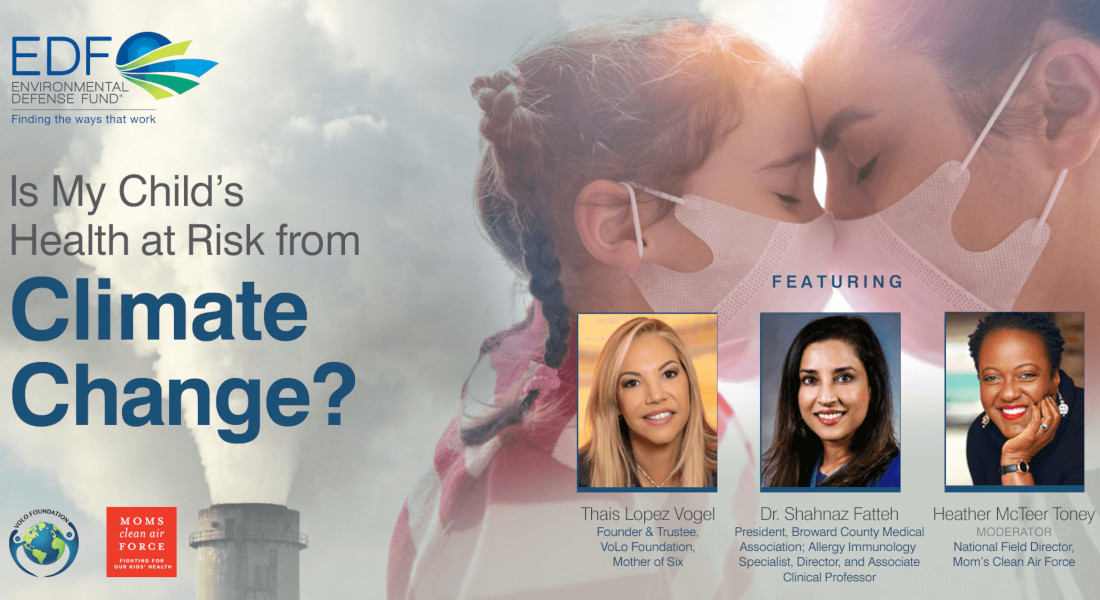 Date published: August 10, 2020
One in ten children in Florida suffers from asthma. A child's developing lungs are more sensitive to air pollution. They also breathe faster than we do, exposing them to more toxins.
Join us for a conversation between a climate change advocate and mother of six, and one of Florida's top doctors to discuss the impacts of climate change on asthma and other health risks children face -- especially those living in low-income communities of color.
Moderator
Speakers
Thais Lopez Vogel, Founder & Trustee, VoLo Foundation
Dr. Shahnaz Fatteh, President, Broward County Medical Association; Allergy Immunology Specialist, Director, and Associate Clinical Professor