Date published: June 16, 2020
In the middle of a tragic national health emergency, the Trump Administration chose to dismantle U.S. clean car standards. This rollback of our nation's most important climate protections will result in more than 18,500 deaths, 1.5 billion tons of climate pollution and $244 billion in fuel costs for millions of families. Before this most recent move, the Trump Administration finalized a sweeping action designed to prohibit long-standing California and state authority to adopt more protective pollution limits on cars, including claiming to bar zero emitting vehicles.
EDF hosted a discussion of how the state of California, EDF, and numerous state, private sector and environmental allies are fighting back.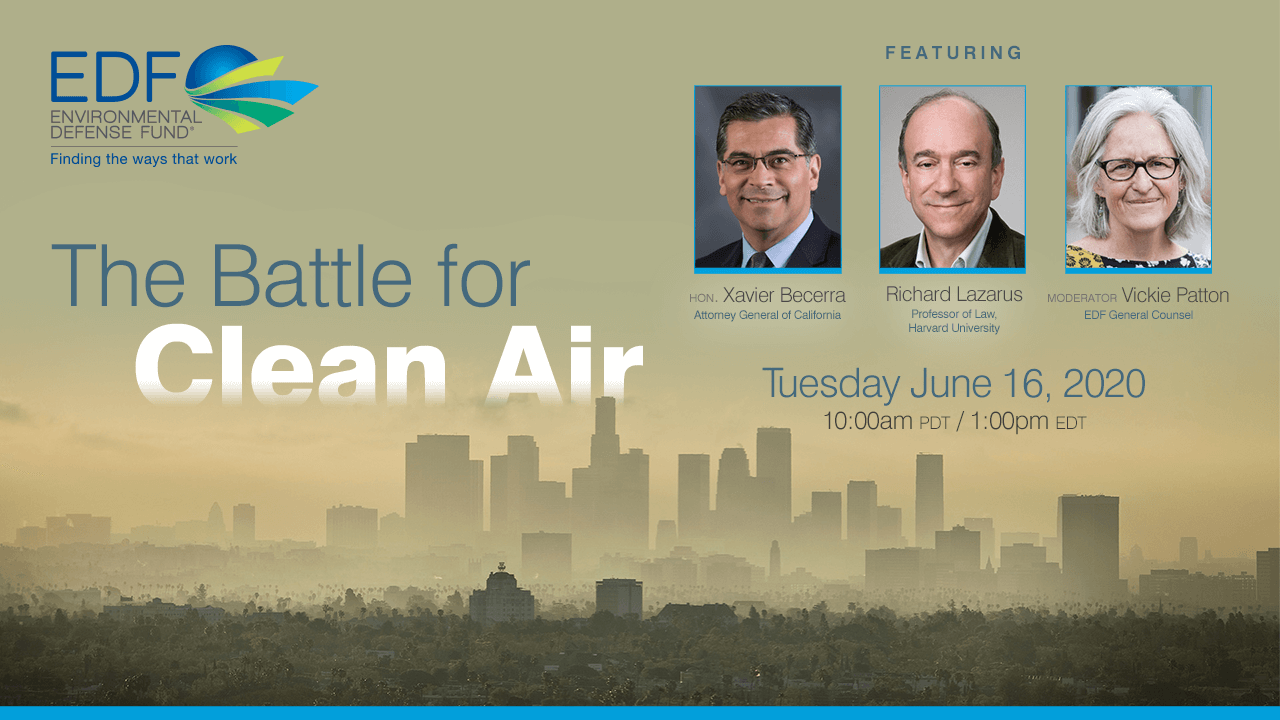 Moderator
Vickie Patton, EDF General Counsel
Panelists
Hon. Xavier Becerra, Attorney General of California
Richard Lazarus, Professor of Law, Harvard University