Published June 25, 2021
Updated July 1, 2021
In a big win for climate, Congress voted to reinstate Obama-era rules that reduce methane pollution from the oil and gas industry. President Biden signed the measure June 30, undoing one of the Trump administration's damaging climate rollbacks and immediately reinstating critical protections for communities across the country. The move also requires the EPA to expand its methane safeguards to achieve even deeper cuts to this harmful pollution.
Methane has more than 80 times the warming power of carbon dioxide in the first 20 years after its release. Taking swift, bold action to cut it now can slow the rate of warming as much as 30%, according to a new study by EDF climate scientist Ilissa Ocko.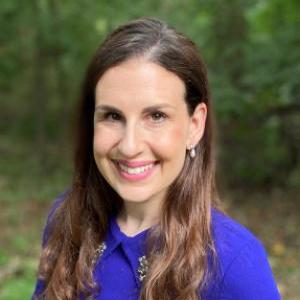 In mid-June, as wildfires raged in Arizona and 50 million people in eight drought-plagued western states sweltered under heat warnings, hundreds of concerned members of the public from across the nation stepped forward to demand climate action. Over three days of virtual public hearings held by the EPA, they urged the agency to take the strongest possible action on methane pollution from the oil and gas industry, the source of nearly half of U.S. methane emissions.
Celerah Hewes (pictured with her daughter, above), of Albuquerque, New Mexico, was one. "On her first day of summer camp, my daughter suffered a heat stroke," Hewes, a member of the grassroots group Moms Clean Air Force, told EPA officials. "On the third day, I had to explain to her that she couldn't play outside because the air was dirty from wildfires. We have to address climate change now, before this becomes the new normal."
A health and climate hazard for millions
Climate change isn't the only threat that will be eased by this action. Reducing methane pollution from the oil and gas industry would also cut toxic air pollution that threatens the health of millions.
Methane is the main component of natural gas, and when it leaks or is purposely released from oil and gas wells, storage tanks, flares or other equipment, harmful air pollutants — such as cancer-causing benzene and smog-forming volatile organic chemicals — can be released along with it.
More than 9 million people in the U.S. live within half a mile of an active oil and gas site, and risk exposure to this pollution.
Tragic consequences of oil and gas pollution
Sue Franklin and her husband had planned to retire on their ranch in Fort Davis, Texas. But they recently took a buyout from an oil and gas company that drilled seven wells within a mile of their property, including one 400 feet from their house.
"Many nights I woke up choking with the rotten egg smell of sulfur dioxide," Franklin told the EPA. "I had severe headaches and breathing problems. The flare was lit 80% of the time. It had an awful roar that could not be ignored and flooded the bedroom with light."
Her complaints to Texas environmental authorities went unaddressed. "I beg you to please take action so people are not driven out of their homes," said Franklin.
In her testimony, Erandi Trevino, an organizer for Moms and its sister group, EcoMadres, in Houston, Texas, cited a recent study that linked flaring from oil and gas sites in Texas' Eagle Ford Shale region to preterm births in Latina women. She was one of many hearing participants who emphasized the outsize burden oil and gas pollution placed on Black, Latino and Indigenous communities.
Swift methane cuts are achievable now
The regulations recently reinstated by Congress apply to methane leaks from new oil and gas wells. The EPA's next-generation rules will address pollution from some 800,000 existing oil and gas wells, which are responsible for 75% of the industry's methane problem.
Oil and gas companies already have the technology to reduce methane pollution. In fact, the industry can cut this pollution in half at no net cost. In addition, remote sensing data from satellites is making it faster and easier to locate methane emissions around the world.
Using all technically feasible options to control methane across the industry would result in even bigger reductions.
The EPA is expected to propose its new rules in October.
Go Bold on Climate
Encourage our leaders to combat the climate crisis, rehabilitate our economy and build more resilient and more equitable communities.