The rising cost of climate change-fueled extreme weather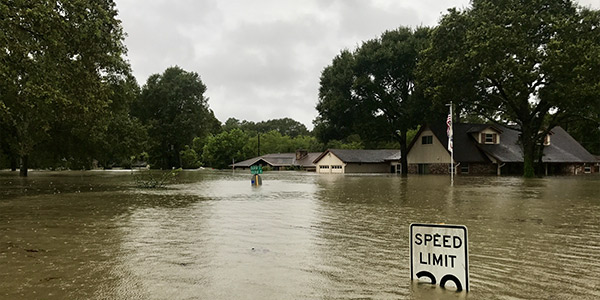 Date published: August 12, 2020
The frequency, severity, damage — and costs — from severe weather events are steadily worsening because of man-made climate change. These hurricanes, floods, wildfires, heat waves and other catastrophic weather events pose crushing safety, financial and health risks to families and communities. A report from Datu research [PDF] documents these trends and what we can expect in the future if we don't take action.
We cannot fully rebuild America's economy if we continue to ignore the threat of steadily worsening weather that is driven by climate change.
Unless we do something now, the cost of extreme weather is going to get much worse. Models predict that without action, we could see up to 70 more extreme heat days per year in the Southwest, and up to 6x more acres burned by wildfires in the West, by 2050. And without strong climate action, we could see at least a 45% increase in the frequency of Category 4 and 5 hurricanes in the Atlantic basin.
Blueprint for safer communities
We are learning the hard way that climate change is a "threat multiplier" making the pandemic, a recession and other challenges to our nation that much harder to fight.
That means we need to take steps to protect vulnerable communities and build resilience by prioritizing pre-disaster mitigation even as we immediately move to set the U.S. on a path to achieve a 100% clean economy no later than 2050.