Stopping deforestation is a critical step to avoiding dangerous global warming and to meeting the goals of the Paris Agreement. Therefore, transforming the economic incentives to make forests more valuable alive than dead would be one of the most effective paths to lower global emissions. Conserving and sustainably managing forests also protects the livelihoods of indigenous communities.
That's why California's announcement that it intends to set a standard that could help protect tropical forests worldwide is so important. California Air Resources Board (CARB) proposed the California Tropical Forest Standard, releasing the draft on September 5, 2018, which sets out comprehensive requirements for large-scale programs to reduce tropical deforestation emissions.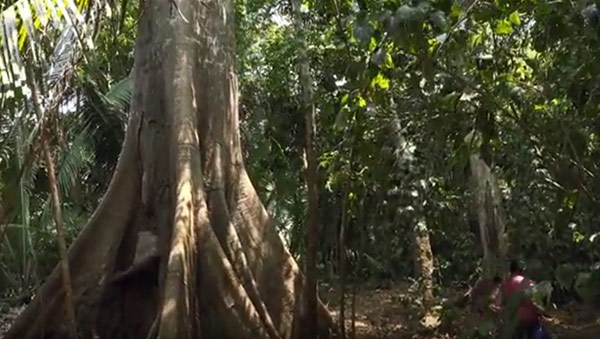 California can use its climate leadership to set the standard for tropical forest protection.
The Standard lays out California's views on what should be required of a jurisdiction seeking crediting for its emissions reductions. While the proposal sets out a framework of minimum requirements and does not itself open the door to crediting in California's market – the signal carries significant weight coming from a global climate leader, and one with the second largest emissions trading system in the world.
What the standard proposes
The California Tropical Forest Standard would apply to international jurisdictions with programs to reduce deforestation emissions seeking to sell reductions into California's carbon market, or any other carbon market that chooses to adopt the Standard. Adoption of the Standard won't get credits into California's carbon market (a separate regulatory action is needed). However, by adopting it, California would send a critical signal about its views – both on the importance of addressing emissions from deforestation in the tropics, and the rigor that should be required for crediting it.
The proposed Standard demonstrates that rainforest credits could only be considered for crediting in California's market in the future if they meet a long list of criteria. For example, participant jurisdictions must have adequately and transparently engaged indigenous peoples and forest communities in the program's design and implementation. Jurisdictions must show they've reduced deforestation statewide and below historical levels. They must also demonstrate that they're reducing deforestation at some level on their own before further reductions could be credited.
California's regulations allow a limited quantity of offsets to be credited through its cap and trade system, but international offsets from tropical forests are not among those options. While passage of the Standard will not change that, the program's current regulations do already specify that if tropical forest credits were to be issued in the future, they would fall under its cap-and-trade program's limit on quantitative offsets. Because this limit declines post-2020 and some offsets have additional requirements, the limit for these credits would be 2%. However, California collaborating with high-quality forest protection programs would have a substantial impact on efforts to end tropical deforestation.
Approval of the Standard is a critical step for jurisdictions designing or implementing programs to determine how to meet California's stringent requirements and develop an agreement with California that could allow future credits to flow. Its adoption would be a major step forward and a game-changer for forest protection efforts worldwide. You can voice your support for the Standard by submitting a comment to CARB by Nov. 15.