They're banned from children's toys, but still turn up in food. The FDA is failing families on toxic chemicals, say experts.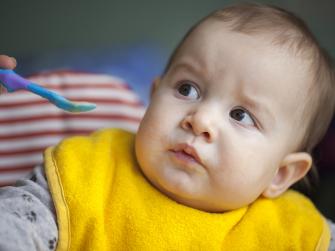 Health and environmental organizations have vowed to fight on after the Food and Drug Administration denied a petition to remove chemicals linked to infertility, birth defects and developmental delays from food handling equipment and food packaging.
Phthalates are petrochemicals found in some adhesives, plastics, and paper products. Many types are banned from use in children's toys. Yet ortho-phthalates are still found in food handling equipment — contaminating everything from baby formula to cooking oil — as well as a variety of personal care products, cosmetics, pharmaceuticals, cleaning products, and more.
The more times a person is exposed to these chemicals, the higher the health risks, with babies and children at the highest risk.
"It's outrageous that the FDA decided chemicals banned from children's toys should remain in the food we eat," said Tom Neltner, Environmental Defense Fund's director for safer chemicals. 
EDF and other health and environmental organizations had jointly petitioned the FDA to remove ortho-phthalates from food handling equipment and packaging in 2016. The petition sat in administrative limbo until EDF and its partners sued the FDA for a decision in 2021. 
But on May 19, the FDA denied the petition, requesting more data on the dangers of the ortho-phthalates it allows to remain in use. 
EDF and other organizations will file an objection to the FDA decision, and also request a public hearing. Neltner said an appeal to an administrative judge offers a path forward to hold the FDA responsible for regulating ortho-phthalates in food handling equipment and packaging.
"This is definitely not over," Neltner said. "Families deserve better."
EDF and its partners will file their objection by June 18, the agency's deadline. EDF has also launched a tool aimed at helping businesses discover how to rid their packaging of toxic chemicals. 
Want more environmental news? Join EDF and receive our exclusive members' magazine, Solutions for free!