Expert Voices: Q&A with EDF's Steven Hamburg
The first priority in fighting climate change is drastically reducing emissions of greenhouse gases. That's why reducing energy-related emissions are so critical, including moving toward clean electricity and zero-emissions vehicles. But as those critical technologies are deployed and emissions are reduced, it will be important to address emissions that will be more difficult to eliminate by finding ways to reduce the carbon dioxide already in the atmosphere. That's where carbon dioxide removal comes in. It's a new strategy, and EDF is paying close attention to how a diversity of technologies is maturing.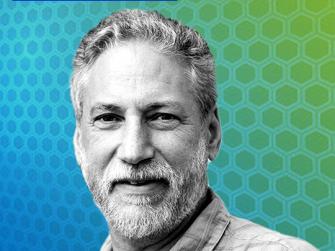 Our Chief Scientist, Steven Hamburg, gave opening remarks at a recent EDF Climate Tech Convening event. I followed up with him about some of his key carbon removal takeaways.
 
DH: So much of our work to combat climate change feels like a constant battle against the increasing concentrations of greenhouse gases in the atmosphere. Your comments put a different twist on that.
SH: Right. Carbon removal is focused on altering the carbon cycle to help us address the climate crisis – using the movement of carbon dioxide and methane into and out of the atmosphere and other parts of the biosphere to reduce overall the atmospheric concentration of these greenhouse gases. For example, there are some technologies that could help by chemically capturing carbon dioxide in the air, in some ways not too different from what plants do through photosynthesis. We need to explore all of the possible pathways for storing more carbon underground, in the oceans, or in vegetation and soil. 
How important a role can technology play?
It has an important role to play. Many people from around the world are exploring the potential of a diversity of carbon dioxide and methane removal possibilities. It is important to remember that no single technology or practice will be able to reduce atmospheric concentrations at the scale and pace required to meet the challenge of the climate crisis. So, we need to explore a diversity of carbon removal approaches as we double down on reducing carbon emissions, both carbon dioxide and methane. 


I'm always skeptical of people who claim they have THE solution, and that's also true of silver-bullet carbon removal approaches. The flow of carbon on Earth is extraordinarily complex, and our understanding of how one part of the cycle affects another is constantly improving. We need to approach the underlying science and associated technology with humility and ensure we are careful we don't trade the solution for one threat for another threat. That does not preclude rapid action, but it does require that we avoid simplistic approaches and embrace alternative approaches while we learn more about them.
There seems to be some tension between the maturity of most carbon dioxide technologies and how quickly we need them to reduce emissions of greenhouse gases.
The limited availability of mature and scalable carbon dioxide and methane removal technologies reinforces the urgency of reducing carbon emissions. We can do that now. Too often, we assume that future technology will get us out of a predicament like the climate crisis. But that is only going to be possible if we deploy the emissions reductions we already know how to deliver. We should do everything we can to deploy proven technologies and policies. Doing that first and successfully will make it possible to mature the technologies and practices that we will need to reach a net zero global economy by 2050.