Los Angeles Solar and Efficiency Report
An atlas of investment potential in LA County

EDF commissioned the UCLA Luskin Center for Innovation to profile the potential for clean energy investments in 9 sub-regions across LA County.
The Los Angeles Solar and Efficiency Report (LASER): An Atlas of Investment Potential in LA County [PDF] can help legislators and other community stakeholders identify areas of high potential for solar energy and energy efficiency improvements in and on the more than 1.7 million local buildings.
These profiles underscore the benefits of green economic investment, including capitalizing on incoming state and local funding while creating jobs and building community resiliency to climate and energy challenges. This is especially important in communities already impacted by environmental health threats.
The maps identify the disadvantaged communities that will be prioritized for funding from cap-and-trade auction proceeds per SB 535 (de León), implementing legislation of AB 32 (Pavley), the California Global Warming Solutions Act. In addition, Proposition 39 will result in $2.5 billion to improve energy efficiency and expand clean energy generation. The maps highlight likely recipients of Proposition 39 funding, including schools. Legislators and the Governor are responsible for determining specific allocations of these funds.
In response to the President's call to action via his Climate Data Initiative, the UCLA Luskin Center and EDF will soon add additional data layers to the LASER Atlas. LASER 2.0, expected late Spring 2014, will expand on LASER's findings at the sub-regional level. Here is a preview of these new findings:
Maps of clean energy investment potential
Sub regions
---
Notable facts from the LASER report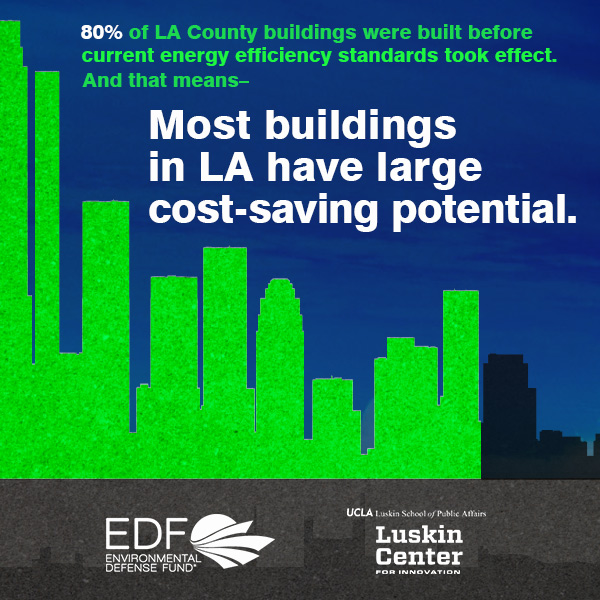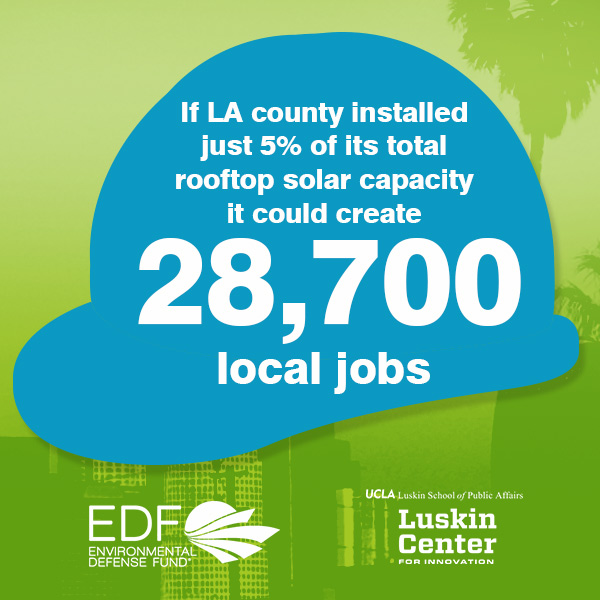 EDF and UCLA Webinar on LASER study