The monarch butterfly hovers close to extinction.
In the last two decades, its numbers have dropped 90%. We're working with our partners to restore 1.5 million acres of monarch habitat in the next 10 years and set the butterfly toward recovery.
You, too, can help this majestic species. Here are several ways to get started.
Create monarch habitat
Monarchs need milkweed to survive. It's where they lay their eggs, and it's where caterpillars first hatch and feed.
Monarch Watch, a nonprofit education, conservation and research program, needs volunteers to create "Monarch Waystations" — patches of habitat.
You can make them in home gardens, at schools, at businesses, at parks, along roadsides and on other unused plots of land. The program offers volunteers a seed kit and a registry.
Monarch Watch also has useful instructions for growing milkweed on your own.
Become a citizen scientist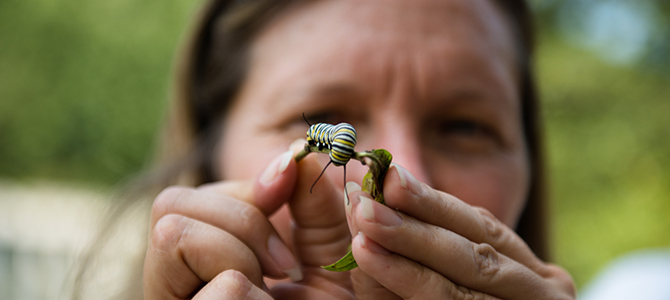 Scientists who study monarchs rely on people like you to better understand the butterfly's migration. The data you collect as citizen scientists can improve monarch conservation.
Some great ways to get involved:
Join the Monarch Larva Monitoring Project. Run by scientists at the University of Minnesota's Monarch Lab, the project involves volunteers across the country who report sightings of caterpillars, or "larva."
Download a free citizen science mobile app from Monarch Joint Venture. The app, available for Apple devices, provides guidance for identifying monarchs, allows you to report sightings, shows maps and more.
Sign up for the Western Monarch Milkweed Mapper. Monarchs are in particular danger in the western part of the United States. This free online tool lets you report milkweed and monarch sightings.
Check out Monarch Joint Venture's list for more citizen scientist opportunities.
And while you consider your options, also think about getting kids involved. Monarch Watch features classroom science projects for children of all ages, including tagging monarchs and recording their size.
Donate to restore monarch habitat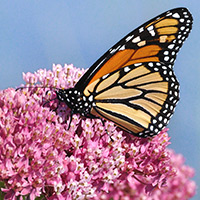 Your gift can help us reach our goal of restoring 1.5 million acres of monarch habitat in 10 years. It costs $35 to restore an acre, which can provide a home for up to 70 butterflies.
If we work together, we can all share that uplifting feeling of seeing the monarchs return each spring.