Date published: November 1, 2017, updated January 1, 2018
Editor's note: Scott Pruitt resigned as EPA administrator July 5, 2018.
Scott Pruitt – head of the Environmental Protection Agency – and the Trump administration are championing more than 20 percent in cuts that would reduce EPA's budget to its lowest level since the 1970s.
At the same time, he's bringing industry insiders and lobbyists into EPA leadership positions to oversee the polluting industries they came from.
"Pruitt's playbook" examines these plays, offering evidence of an agenda that threatens public health.
The programs Pruitt is targeting
EPA would face among the largest cuts of any federal agency. Among the targets are programs that involve:
Cleanup of runoff pollution that goes into drinking water.
Fixes to underground tanks that leak toxins into the soil and water.
Monitoring pollution to prevent "Code Red" unsafe air days.
EPA legal and investigative staff to make sure that polluters pay for cleanups, not taxpayers.
EPA funding for Justice Department enforcement of Superfund hazardous waste violations.
These cuts will be passed on to state and local agencies – and taxpayers. For a list of programs at risk, and their proposed fate, see pages 7 to 9 of "Pruitt's playbook" [PDF].
The polluters Pruitt is hiring
EPA is increasingly dominated by people who have spent decades fighting to block environmental safeguards, undermining scientific findings on environmental threats and organizing contributions to pressure lawmakers.
Among them: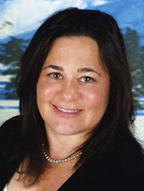 Nancy Beck, Deputy Assistant Administrator, Office of Chemical Safety

Beck came to EPA from a job as a top official for a chemical lobbying group working for chemical companies on issues now under her purview at EPA.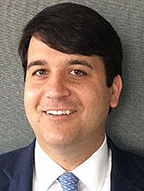 Troy Lyons, Associate Administrator, Office of Congressional and Intergovernmental Relations
Lyons served as a lobbyist against EPA rules for oil companies. Now he is EPA's liaison to Congress, state and local governments.
Get the playbook
Learn more about Pruitt's moves, such as his attempts to roll back and delay environmental safeguards, including the Clean Power Plan.
And read about how he has put politics over science, by jettisoning and suppressing scientific and public health expertise.
"Pruitt's playbook" offers concrete examples that make the Trump administration's assault on EPA clear.