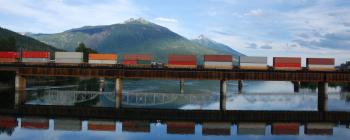 Climate change poses grave and increasing financial threats.

We're making sure the financial risks are understood and addressed so we all have a healthy, stable economy.
Our joint initiative on risk and resilience
The consequences of climate change become more visible with each passing year. ICRRL drives the recognition of climate risk and resilience through legal innovation, scholarship, and practice.

Staff perspective
Investors need to understand the size and scope of climate risk.
Lead Counsel and Director of Climate Risk Strategies
Updates
Read the latest articles, blogs and press releases on financial regulation and climate risk.