Small actions to help save this butterfly set many outcomes in motion.
The monarch's race to survive
Monarch butterfly populations have dropped more than 90% over the last two decades due to land use changes, habitat loss, and extreme and variable weather. An endangered species listing decision is due by December 2020.
Farmers and ranchers across the U.S. can give monarchs an edge in their race to survive. In doing so, they can demonstrate the power of voluntary conservation and increase the resilience of their operations.
Good for monarchs and for working lands
The solution is ongoing and impactful. Farmers and ranchers plant milkweed, native grasses and other wildflowers in areas that are out of production or unprofitable. Monarchs, other pollinators and overall biodiversity will benefit within a couple of years.
By protecting a cherished American icon, long held as a symbol of transformation and opportunity, producers can integrate conservation into their vision of modern agriculture and protect their land's future.
We can have milkweed and still have the productivity we need in our ag lands.

Kristin Weeks Duncanson,

fifth-generation grain, hog and vegetable farmer in Minnesota
This is The Monarch Effect
If every farmer and rancher does just a little for the monarch butterfly, the species will be able to recover — and the benefits don't end there.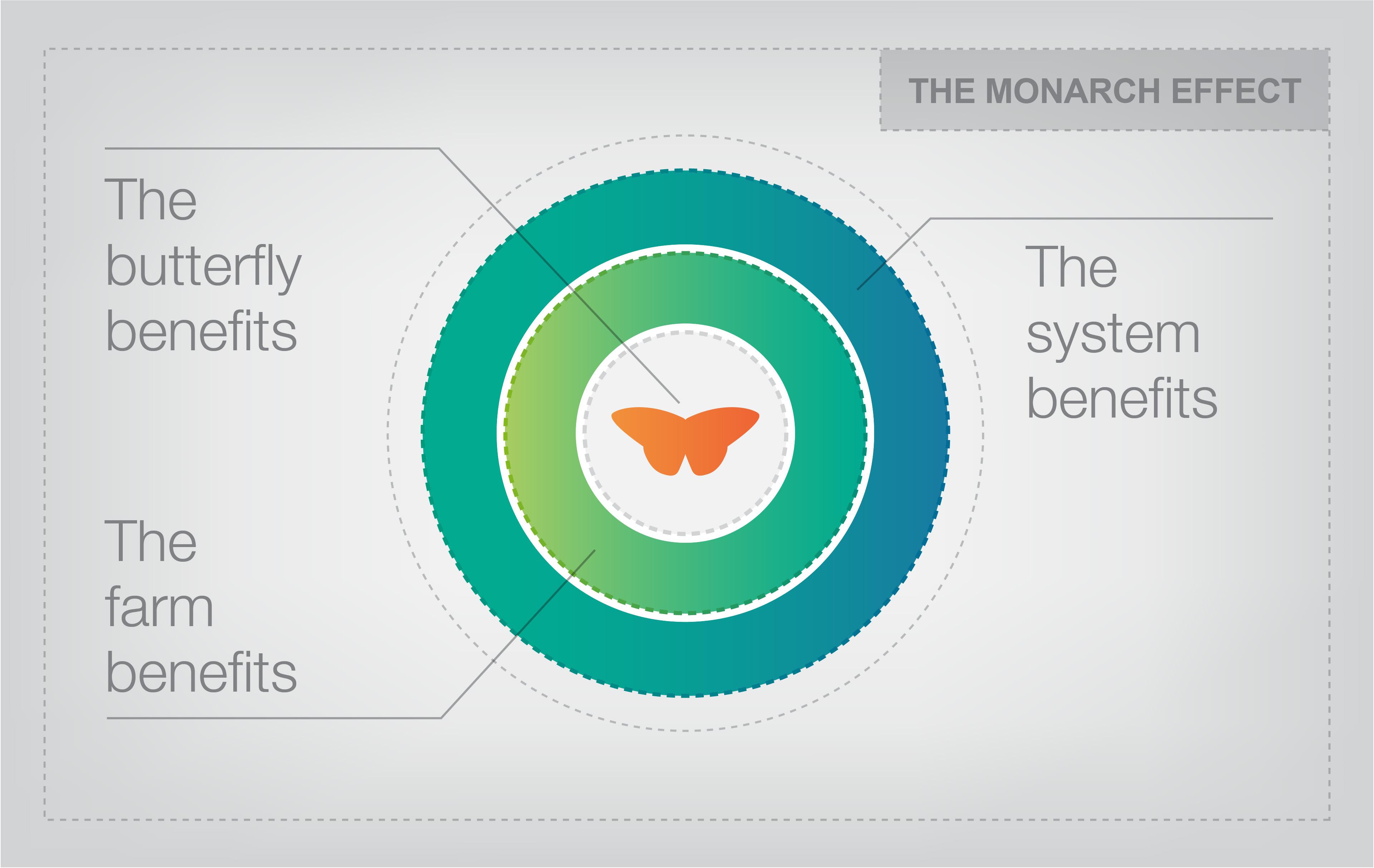 The good results expand to the farm or ranch. Pollinator habitat can be paired with conservation practices like wetlands and buffers, allowing producers to simultaneously increase soil health, water quality and biodiversity. All of this can help boost the land's long-term health and resilience. When the land is more resilient, so is the producer's bottom line.
The "Monarch Effect" keeps rippling outward. The agricultural community benefits when policymakers and the public see that farmers are proactively saving this beloved species. Everyone benefits from a stronger, more resilient agricultural landscape that provides essential services for our country: supporting rural communities, feeding our growing population, improving water quality and reducing flood risk.
How to get started