Your support makes our solutions possible.
Become a member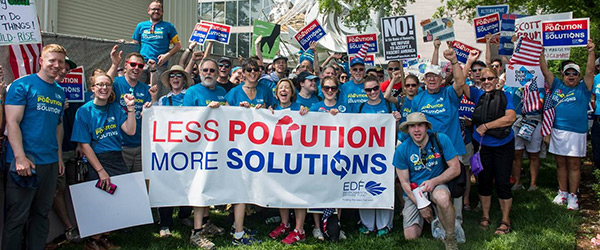 More than 2.5 million members and activists make our work possible. Join EDF and help find solutions that benefit people and protect nature.
---
Create an environmental legacy
Learn about adding EDF to your will, living trust, as a beneficiary of retirement account, and more. See how planned gifts can provide you with a secure source of fixed payments for life.
Learn more about Planned Giving with EDF.
---
Honor your friends and loved ones
Celebrate someone special or pay tribute to their memory with a gift to protect the planet.
Donate in another's honor or memory.
---
Put the power of your Donor-Advised Fund giving account to work
A Donor-Advised Funds (DAF) is like a charitable savings account: A donor contributes as frequently as they like, then recommends grants to their favorite charity when they are ready