Your support makes our solutions possible.
Become a member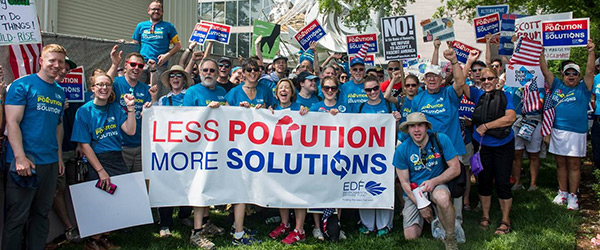 More than 2.5 million members and activists make our work possible. Join EDF and help find solutions that benefit people and protect nature.
Today your support will make an even bigger impact. Every dollar you give will be matched $2-for-$1 — tripling our strength to stabilize the climate and safeguard our health
---
Create an environmental legacy
Learn about adding EDF to your will, living trust, as a beneficiary of retirement account, and more. See how planned gifts can provide you with a secure source of fixed payments for life.
Learn more about Planned Giving with EDF.
---
Honor your friends and loved ones
Celebrate someone special or pay tribute to their memory with a gift to protect the planet.
Donate in another's honor or memory.
---
Put the power of your Donor-Advised Fund giving account to work
A Donor-Advised Funds (DAF) is like a charitable savings account: A donor contributes as frequently as they like, then recommends grants to their favorite charity when they are ready