U.S.-Cuba relations put oceans at intersection of history and opportunity
Last week I was lucky to be in Havana when news broke of the historic change in U.S.- Cuba relations.
I had traveled to Cuba to visit a fishing community on the north coast and – coincidentally – to participate in a workshop on improving ties between our two nations.
That Tuesday, December 16, I attended a ceremony for former Ambassador Wayne Smith, who was being honored for his tireless efforts over five decades to bring about positive change to U.S.-Cuba relations.
We didn't know then that change was just hours away.
President Obama's decision to resume diplomatic relations with Cuba opens up a new level of collaboration and exchange with the Cuban partners that Environmental Defense Fund has cultivated for more than 13 years – while reminding us that the island's much-needed economic development may also bring new environmental challenges.
A history of ocean collaboration
The oceans we share with Cuba hold a treasure trove of marine life critical to sustaining ecological diversity. EDF has long focused on working with local partners to find ways for Cuba to protect this extraordinary natural heritage while growing its economy.
Our work has paid off. Some examples:
Marine Protected Areas flourishing
Early on, we worked with Cuban scientists to identify marine areas around the island that needed protection. As a result, Cuba set a target to designate 25 percent of its coastal waters as Marine Protected Areas.
Today, Cuba has more than 100 such areas, including the Caribbean's largest, the majestic Gardens of the Queen National Park.
Shark population getting protection
Since 2010, we've collaborated with Cuban scientists and fishermen to study the declining population of migratory sharks in the Gulf of Mexico.
In 2013, EDF helped convene an international conference in Cuba on sharks and, as a result, Cuba committed to a national plan of action for conserving sharks under a voluntary United Nations agreement. We're now working with leaders to help shape the plan.
Local fisheries becoming sustainable
We support a new community-based project called SOS Pesca that helps local leaders manage fisheries sustainably by combining fishing rights with sustainable harvest controls and marine reserves.
Pilot projects are under way in two small towns along the Gulf of Ana Maria on Cuba's south coast, Guayabal and Playa Florida.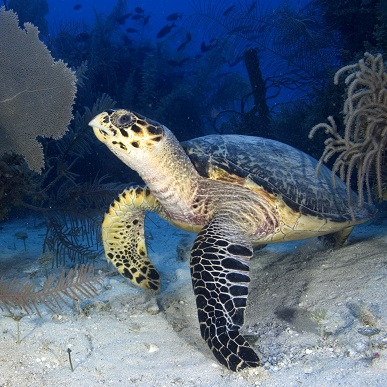 The work "has just begun"
There's still much work to do. But the opportunities that come with normalized relations will also bring challenges.
As money begins to flow into Cuba, it's critical that we build on this foundation of trust and cooperation to continue working with our Cuban partners to strengthen their impressive environmental protections.
Last Wednesday, I watched Presidents Raul Castro's and Barack Obama's speeches at the Institute for Foreign Relations with nearly 200 students who erupted in wild applause when President Obama announced the restoration of diplomatic relations.
Following the speeches, I thanked Wayne Smith for his courage, leadership and unwavering faith. He smiled and said, "Our work has just begun."