Keeping the lights on: Puerto Rico, five years after Hurricane Maria
Date updated:
UPDATE 9/23/2022: Five days after Hurricane Fiona hit Puerto Rico, more than a million people across the territory are still without power. Restoring electricity to all areas will likely take weeks. For some residents of Culebra — a small island off Puerto Rico's east coast — solar panels and battery storage systems installed just one month ago have provided storm-proof power.
"After the power went off, almost immediately my solar system started working and energized the whole house," says Culebra resident Roberto Rexach.
Elsewhere in Puerto Rico, however, the situation is still tense. "The agricultural losses are huge," says EDF's Amalia Saladrigas, who's based in San Juan. "Roads have collapsed and we're still seeing landslides and boulders coming down in many parts of the island."
Photography by Angel Luis Garcia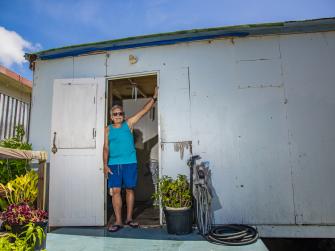 Roberto Rexach has had to rebuild his home in Culebra, Puerto Rico, twice. The first time was when Hurricane Hugo flattened the island in 1989; the second after hurricanes Irma and Maria — Category 5 and 4 hurricanes — tore through back-to-back in 2017. "I cried when I saw my house," says Rexach, a retired maintenance worker, recalling the devastation.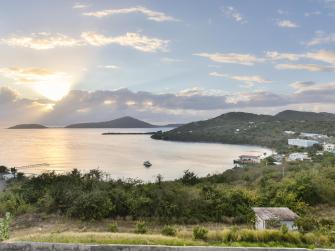 The island of Culebra, about 20 miles east of Puerto Rico's main island, is often the first stop for Atlantic storms. It is tenuously tethered to the rest of Puerto Rico by an unreliable ferry, an undersea electric cable and a single drinking water pipeline. Self-reliance is a paramount concern for local residents. (Photo credit: Alamy)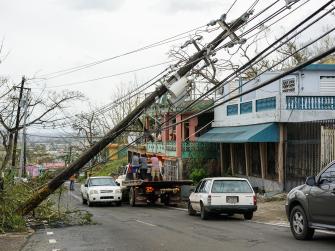 Nearly 3,000 people died in Puerto Rico due to Maria, many as a result of crippling power failures. The storm uprooted utility poles and flooded power stations, leaving more than a million people in the dark, without refrigeration for food and medicine, unable to pump water or run medical equipment. Some were without electricity for months. People scrounged up wax to make candles. (Photo credit: Getty)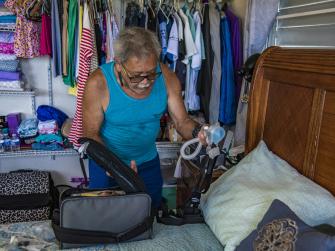 Rexach and his wife, Mirtas, stayed with a friend who had a generator so Mirtas could run medical equipment for her asthma and sleep apnea. They, along with all of Culebra's 1,800 residents, waited 18 months for full electric service to be restored after Hurricane Maria.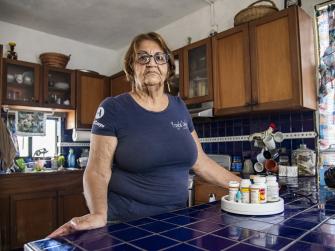 Longtime Culebra resident Veronica Melendez, 71, a retired police officer, is already stocking up on canned food in anticipation of hurricane season. She is concerned about being able to keep her medication refrigerated.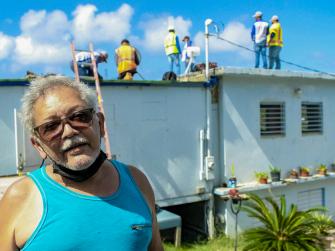 Today, Melendez and Rexach are working in collaboration with EDF, Fundación Colibri and other local organizations to install solar and battery systems that can provide an independent, resilient source of power for their homes. The solar installations are designed to withstand winds up to 180 miles per hour, and can power household essentials, including refrigerators, fans, lights and medical equipment. The batteries store solar energy that can be discharged in the evenings or even sold back to the grid to reduce bills.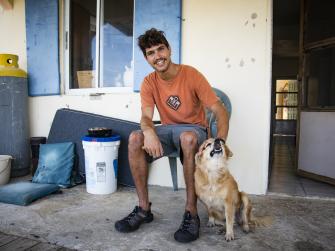 This community-led initiative grew out of a three-year partnership between EDF, Culebra residents and local nonprofits. It's one of several community-led initiatives to bolster self-reliance in Culebra. "This project represents hope, a relief from uncertainty," says Culebra resident and environmental scientist Nicolás Gómez Andujar, 27, whose home is one of about 40 in Culebra that is installing solar panels.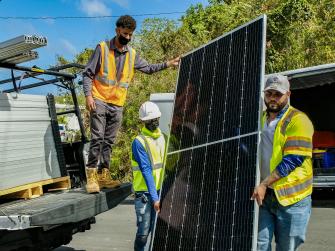 The solar plus battery systems are expected to be up and running before peak hurricane season begins in August. "We will no longer have to run for a shelter, because we can solve it with our house," says Melendez. "This project is a blessing."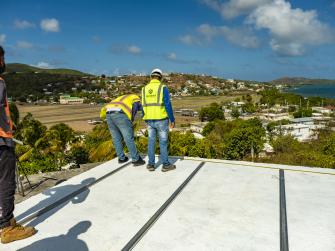 "So many communities are finding their own solutions to improve reliability," says EDF attorney Agustín Carbó. "Building connections between these communities, technical experts and governments creates fertile ground for expanding climate solutions in Puerto Rico and across the Caribbean. We all want to be ready for the next storm."
- Additional reporting by Sara Justicia 
A version of this article appears in the Summer 2022 edition of EDF's Solutions magazine. Join EDF and receive the magazine for free!