Unsafe and untested chemicals in your home
Your home contains materials and products made with toxic chemicals that have never been required to be shown to be safe, some of which could harm your health. But chances are you couldn't identify them.
Science is only beginning to understand how synthetic chemicals affect our health and the health of our planet, but we've learned even minute amounts of some of them may cause serious harm. The decades-old Toxic Substances Chemicals Control Act (TSCA) keeps you in the dark about what health risks they may pose to you and your family.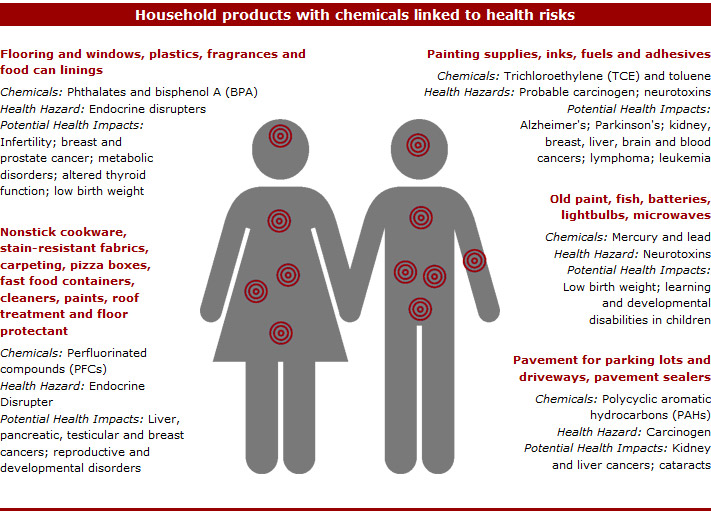 Tell Congress: Strengthen chemicals law
You shouldn't need a Ph.D. in chemistry to make safe purchases at the checkout counter.
But America's toxic chemicals law is badly broken. You can help change that.
How you can make a difference
Sign up for our news and urgent action alerts to help us fight threats to human health.
Read our privacy policy.