Our mission and history
Since 1967, we've found innovative ways to solve big environmental problems
Environmental Defense Fund's mission is to preserve the natural systems on which all life depends.
Guided by science and economics, we find practical and lasting solutions to the most serious environmental problems.
What distinguishes Environmental Defense Fund is the combination of what we protect and how we protect it.
We work to solve the most critical environmental problems facing the planet. This has drawn us to areas that span the biosphere: climate, oceans, ecosystems and health.
Since these topics are intertwined, our solutions take a multidisciplinary approach. We work in concert with other organizations—as well as with business, government and communities—and avoid duplicating work already being done effectively by others.
Over the years, EDF has brought a series of innovations to the work of protecting the environment. Today, our unique approach is the sum of all these innovations.
How we began: A pioneering team
In the 1960s, the pesticide DDT was used widely. It caused eggshells to thin and break, threatening the survival of magnificent birds like the osprey, bald eagle and peregrine falcon. It is a persistent poison that works its way up the food chain, endangering people, too.
On Long Island, a small conservation group included a researcher who had been documenting the decline of the osprey for more than a decade. He found that unhatched osprey eggs contained significant concentrations of DDT. The group appealed to the county to stop using DDT. The mosquito control commission replied that DDT killed mosquitos cheaply and easily, so they would continue to use it.
So the group tried a novel approach, common today but unheard of in the late 1960s: The scientists teamed up with a lawyer and went to court on behalf of the environment.
After many months of preparation, the case was strong. Not only was DDT poisoning birds and crustaceans, but it was also of declining value in mosquito control, as the insects became resistant to it. In 1966, the court imposed a ban on DDT. In 1970, the governor enacted a statewide ban, based largely on the testimony from that Long Island case. And in 1972, the lawyers and scientists played a major role in securing a nationwide ban. The osprey has since made a dramatic recovery, and the bald eagle and peregrine falcon have been removed from the endangered species list.
That first court victory presented the local group with a choice. Because this was the first case of its kind, it roused national interest, "out of all proportion to the actual results achieved." Appeals for help came pouring in from across the country, many more than a small group of volunteers could address. They decided to organize more formally and attempt to raise funds to expand their work. In 1967, they incorporated as Environmental Defense Fund.
Decades of growing results and new approaches
Not long after, we began hiring economists, which led to our international prominence in designing market-based solutions. In the 1990s, we pioneered corporate partnerships and some of the first interactive uses of online communications.
In the process, EDF has grown into a leading national nonprofit organization representing more than 750,000 members.
We are grateful to have such a strong foundation from which to continue to tackle environmental problems with smart, lasting solutions.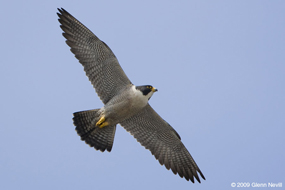 Selected milestones
1967: A small group of scientists incorporates our organization as Environmental Defense Fund after winning a ban on the pesticide DDT.
1970: EDF helps bring all hunted whales onto the U.S. endangered species list and opens an office in Washington, D.C.
1975: EDF hires Zach Willey, the first Ph.D. economist to work full-time at an environmental organization.
1977: Our campaign curbs the use of the hazardous flame retardant TRIS in children's sleepwear.
1985: We help convince federal regulators to end the use of leaded gasoline.
1990: The Clean Air Act uses EDF's innovative market-based approach to cut air pollution, leading to a 52% drop in acid rain between 1990–2008.
1991: McDonald's accepts the recommendation of our joint task force, eventually eliminating more than 150,000 tons of packaging waste.
1995: We launch our Safe Harbor program to give landowners new incentives to protect endangered wildlife. Today more than 4 million acres of habitat are being protected.
1996: EDF helps the Panará Indians of Brazil win protection for their homeland, saving 1.2 million acres of Amazon rainforest.
2002: EDF helps win passage of California's first-in-the-nation law to reduce global warming emissions from cars and trucks.
2004: Our partnership with Fed Ex puts hybrid electric trucks on the road. The new trucks cut smog-causing emissions by 65%, reduce soot by 96% and get 50% better mileage.
2006: Regulators approve EDF's proposed management method, catch shares, to end commercial overfishing of red snapper in the Gulf of Mexico. Catch-share programs have made fisheries more sustainable while increasing per-boat revenues by 80%.
2006: We help win permanent protection for a chain of pristine islands in Hawaii, forming the world's largest marine reserve.
2007: Our hard-hitting campaign against the Texas utility TXU leads to a landmark buyout deal that blocks a new wave of dirty coal plants.
2009: We help win major reforms in California water law to provide water for California's farms and growing population while leaving enough in rivers for wildlife. The New York Times called it the "most comprehensive" water package since the 1960s.
2013: With our assistance, California launches the nation's first carbon auction program.
---
Signup box
Get updates and action alerts on environmental issues.
Read our privacy policy.